By Philips Adefioye
Former President of the Athletics Federation of Nigeria, AFN, Dan Ngerem,has expressed fears that there is nothing on ground to show that Nigeria is ready to win medals at next year's Olympic Games in London, England.
He made his fears known in an exclusive interview with Sunday Vanguard sports, adding that the country was not ready for the Summer Games despite the news that nine athletes have been sponsored on scholarship.
"In terms of preparation for the 2012 Olympics in London, only Nigeria really has fallen short of good preparation. There is a maximum of eight years of preparation for the Olympics while the minimum is four years and when things are no more working the way it should, that is when we will be clamouring for spirit of Nigeria.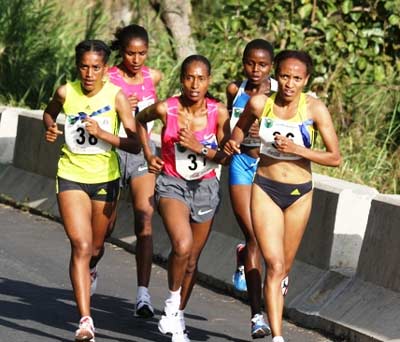 "How would you want your athletes to perform when there is no trials for them to sharpen their minds ahead of the quadrennial Games. No Grand prix, no IAAF event to
take part in. When last has one seen the green –white-green colours of Nigeria in track and field events in IAAF competitions."
Ngerem said the only thing that can save the country from being disgraced in London next year is for the National Sports Commission, NSC, to roll out camping programmes for the athlete ahead of the Olympics.
He emphasised that an intensive camping programme as well as participation of the athletes in some major IAAF sanctioned events can be the only way the country can have her breakthrough in the next Olympics.
He said that the last All African Games in Maputo was one of the major litmus tests for Team Nigeria to know if all will be well at the London Olympics.
"The only way the country will not be disgraced at the next Olympics Games in London is to have intensive training programmes for the athletes, register them to participate in some of the IAAF sanctioned events, make necessary provisions for the athletes to pay their trainers, their doctors, physiotherapists and also monitor their performance.
"The time is even too short to prepare for competitions like the Olympics now. It requires a minimum of four and maximum of eight years for the Olympics. This simply shows that we are in atmosphere of planlessness. At the last minute we will start pumping billions of Naira into it, believing that will salvage the situation. What ought to be done in the beginning, is always what we do at the last minute," said Ngerem.