BY DOTUN IBIWOYE
THE furore generated by the British Prime Minister, David Cameron on his plans to hold back aid from countries that do not recognise gay rights and Senator Domingo Obende's claim that gay marriage is "spreading" and must be stopped has polarised the Nigerian human rights community.
Human rights community and groups now have divergent views and approach on issues concerning legal protection against discrimination of lesbian, gay, bisexual, and transgender, LGBT, persons in Nigeria.
At the  Commonwealth Heads of Government Meeting in Australia last month, David Cameron called for the slash in aid payments to countries with poor records on gay rights, stressing that countries receiving British aid should "adhere to proper human rights," which includes making homosexuality legal.
The bill for an Act to prohibit marriage between persons of same gender, solemnisation of same and for other matters related therewith sponsored by Senator Domingo Obende representing Edo North Senatorial District recently, went
through its second reading and has since been referred to the Senate Committee on Judiciary and Human Rights for further legislative work.
Obende claimed that gay marriage is spreading like terrorism and pornography and must be stopped.
Nigeria already punishes homosexuality with up to 14 years in prison and gay marriage is not recognised in the country as the latest bill follows previous attempts to strengthen anti-gay laws.
It will be recalled that similar bills appeared in Nigeria in 2006 and 2008 and were strongly condemned both times by human rights activists, who expressed the bill's human rights implications and its threat to Nigeria's socio-economic development and international relations. The 2006 same-sex marriage bill even went as far as to attempt to ban formation of any LGBT clubs and proposed a five-year prison sentence for anyone advocating on gay rights issues.
With the removal of legal protection against discrimination of lesbian, gay, bisexual, and transgender ,LGBT, persons in Nigeria, the pending to legislation to criminalise same-sex marriage throughout the country, the ideology of human rights groups in the country have been divided.
Early this year, the UN Secretary General's Special Representative on the Rights of Human Rights Defenders expressed concern over attacks on defenders who are at particular risk, namely those who defend the rights of indigenous people, minorities, LGBT persons and women human rights.
While filing this report, the integrity and reputation of the selected human rights groups was taken into cognizance because it was observed that several human rights groups act as a front for groups oversea due to pecuniary gain.
The winner of the MacArthur Award for Creative and Effective Institutions, 2006, the CLEEN Foundation (formerly know as Centre for Law Enforcement Education) is a non governmental organisation with the mission of promoting accessible justice through the strategies of, legislative advocacy, demonstration programmes and publications, in partnership with government and civil society.
Bill to criminalise same sex marriage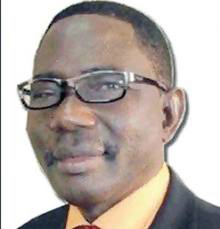 On the issue of the proposed bill to criminalise same-sex marriage raised by the senators, the Executive Director, Innocent Chukwuma, attacked the legislators with a salvo of insults.
According to him: "I think Nigerian legislators are suffering from idleness and misplacement of priority. We have a thousand and one important legislative bills begging for attention and oversight functions that have been abandoned only for the same people enthrusted with these responsibilities to turn around and chase shadows in the name of banning same sex marriage."
"My question is what are they doing about rising insecurity in the land that has led to death of many innocent Nigerians and driving up the cost of doing business? What have they done about Whistle Blowers Bill, he asked, adding further: "Police Act amendment Bill, domestication of international human rights treaties ratified by Nigeria; Prison Act Amendment Bill and other important pieces of legislation that would have advanced good governance and human rights in the country?
"On the British Prime Minister's recent comment, Chukwuma stressed that Nigerria had no cause to worry over restriction of aids because the country has abundant resources which only needs a good administrator.
"We have no problem with the Prime Minister of Britain insisting on imposing conditionalities on recipients of aid from his country. Nigeria has no business accepting aid from any country if we have managed our resources prudently without the current level of corruption, which has made annual budgetary pronouncements and development targets hollow rituals scoffed at by a cynical public," he said.
Contrarily, a foremost human right group, Civil Liberties Organisation, CLO, lauded the decisions of the legislators who described homosexuality as  'ungodly, morally and religiously unacceptable' at the second reading of the Same Sex marriage Prohibition Bill recently.
The acting president of CLO, Mr. Igho Akeregha said majority of Nigerians will not want to be identified with homosexuals and lesbians.
According to Akeregha: "Basically, it is a fundamental right of an individual to declare their body for whatever purpose that they want to use it for. But this is a problem when it infringes on the rights of others".
"Most Nigerians are saying that they do not and will never want to be identified with homosexuals and lesbians. The other major reason it will not be allowed is that homosexuality is against the grains of the major religious beliefs in Nigeria. It is against the moral standard for Nigerians".
He added further: "So if one weighs the argument on a scale of balance, one will come to the inevitable conclusion that Nigerians do not want it, so it is not wanted by the majority and the Civil Liberties Organisation affiliates with the majority not the minority".
"The kind of liberty that homosexuals and lesbians are asking for is not and cannot be acceptable in our system and it is condemnable. CLO frowns at a situation where some people are still calling for their rights to be homosexuals and lesbian. This is an abuse to God."
Uganda and Ghana have also lambasted the Prime minister for his comments noting that the idea shows a "bullying mentality" and lack of understanding of African's cultural values by the United Kingdom. South Africa remains the only country in Africa that has legalised same-sex marriage. As many as 41 nations of the 54-member Commonwealth have laws against homosexuality.
For the human rights groups that support the right of LGBT and advocate for tolerance and respect for everyone irrespective of thier sex, gender, age, ethnicity, race, sexual orientation and gender identity, they seem to be chasing a shadow in their quest.
The Civil Society Legislative Advocacy Centre, CISLAC, has engaged the National Assembly not just on new legislation that will address burning development issues; but has also impressed on the Federal legislature in its many interfaces the need to constantly review/amend existing legislations to better capture and address Nigeria's development challenges.
For CISLAC, supporting any popular and democratic views being expressed by Nigerians on the issue is good since Nigeria is democratic nation. CISLAC also noted that they equally appreciate minority rights or interest for those people who desire to practice same sex marriage.
According to the Executive Director, Auwal Ibrahim Musa Rafsanjani: "We support any popular and democratic views being expressed by Nigerians on this issue since we are a democratic nation.However, we equally appreciate minority rights or interest for those people who desire to practice same sex marriage."
"So far Nigerians seem to have expressed total opposition to same sex marriage and it would amount to legislative dictatorship and minority tyranny to still legislate and allow this practice to be legalised since we need to respect the   view and opinion of Nigerians on this Bill." he said
"The rejection of this Bill to allow same sex marriage in Nigeria is informed by the strong value orientation and religious compliance of Nigerians and they fear for moral and ethical  breakdown as  same sex marriage has no place in orientation, culture and value system of Nigerians."
He added further: "But CISLAC is also  concerned that some people may misuse this as a political instrument to antagonise and incriminate political opposition as  we have seen in the past in order to achieve political interest.
Issue of gay rights
On David Cameron's remark, at the recent Commonwealth Heads of Government Meeting in Australia, Rafsanjani said that it's unfortunate that the terrorist attack committed on innocent women and children perpetuated by powerful nations like Britain are not being seen as fundamental as the issue of gay rights.
He also noted that that countries and their people should have the right to decide and choose what is right for them since they are sovereign and relationship between them and other countries such as the British should be mutual and not based upon threat.
Rafsanjani opined that: "The British Prime Minister should respect the rights of those who do not want to be gay. The threat by the British Prime Minster to stop aid to countries deemed to oppose gay practice is unfortunate. Instead of the British Prime Minster hammering more on fundamental rights issues, such as calling for the right of people to live the way they desire he is threatening and bullying poor nations."
With funding from the Swedish International Development Cooperation Agency, the Coalition of African Lesbians, CAL, also recently launched its LGBT Human Rights Defenders project in Lagos.
Subscribe for latest Videos