Acclaimed Nollywood director Lancelot Oduwa Imasuen has described  his latest  movie project  'Ádesuwa" as one that will help to  restore the lost glory of Nollywood, when it finally hit the cinemas.
He presented the big budget movie to the press  on Tuesday amidst accolades.
Adesuwa, according to him, is the most expensive movie he has ever produced in recent times.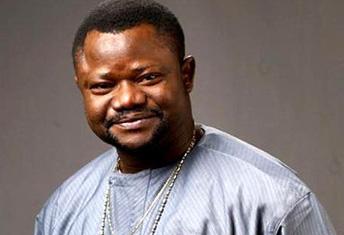 Set in 1752, the movie features a top notch cast, which includes veteran actor Olu Jacobs, Ngozi Ezeonu, Bob-Manuel Udokwu, Cliff Igbinovia, Kofi Adjorlolo, and Iyobosa Olaya. Lavishly filmed, and featuring remarkable visual effects, the movie takes Lancelot into the memorable  past of the Benin Kingdom to bring a tale of lust, passion, and betrayal.
A true life story, Adesuwa centres on a king that demean his throne because of a woman that has already being betrothed to another man. Princess Adesuwa famed for her unrivalled beauty and the betrothed to the king and ruler of the Benin Empire was abducted.
"It got to a point on set of the movie, the cast, crew and everyone present on the set busted in tears when the characters are interpreting their different roles. This shows the depth of the story and what the movie buff should expect when is finally release." said Lancelot who just won a prestigious Media Award in Toronto.
The popular director, said over N17million was spent in making this movie,  which was shot on HDV and has been on post production for the past 16 months. By all standard,  Adesuwa is bound to be a world class  movie. The movie will start showing in the cinemas from 28th of this month.
According to Lancelot,  there will be a special screening of the film at the University of Port-Harcourt, after which it will premier in Benin, Abuja, and Lagos respectively.
This is to pay tribute to the university that produced most of the cast of the film.