Kole Shettima is director, MacArthur Foundation, Africa Office, Abuja, Nigeria. He is responsible for grant making in the Population & Reproductive Health area, Human Rights and International Justice, and the Partnership for Higher Education in Africa.
He is on the board of several civil society organizations including Action Aid Nigeria, Center for Information Technology and Development, Civil Society Legislative Advocacy Center and Center for Democracy and Development. Shettima has a Ph.D. from the University of Toronto, a Masters Degree from Ahmadu Bello University in Zaria and his first degree is from the University of Maiduguri where he has also been a faculty member.
He speaks about what his foundation is doing in Africa and what government and individuals should do about poverty eradication. He is our role model of the week.
How did you start out in life?
Like most Nigerians, I am from a humble background. I lost my father, Mallam Karagama, when I was very young and indeed I have no memory of him. Fortunately, that never deterred my life.
I grew up with my father's trusted friend, Mallam Mammadu, a Quranic teacher. As you may be aware where I was born Machina in Yobe state and among my ethnic group, Kanuri, being the first born of my mother, Ya Amsatu, I was not expected to grow with her. I have no biological siblings in the sense that I am the only child from my parents. I lost my mother when I was an adult.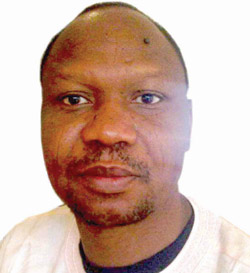 My narration certainly doesn't sound rosy but I really don't have many bad memories. Life was simple. Most people looked the same and therefore the contrast between people wasn't much. I always think that I had two fathers and two mothers. My maternal grandmother was wonderful. She sold everything in the market to support my education. I named my daughter Zainab after her. I have many uncles, aunties, nieces, nephews and friends. I maintain strong relationship with my childhood friends. I never underestimate anybody even those who are materially poor.
What informed the choice of your career?
I joined the field of philanthropy through the MacArthur Foundation for two major reasons. First I have been carrying out community oriented service since I was a teenager. In my primary, secondary and university days, I participated in several community activities: community self_help clubs, teaching adults' literacy, community theatre etc. I held leadership positions in many of my community organizations. In my school settings I participated in several campus initiatives from anti-apartheid movements to feminist cycles, social justice organizations and pan African solidarities.
I had my share of brushes with the military and university authorities who thought we were not doing what we were supposed to do as students and teachers. Secondly, my humble background tells me that solidarity with the poor, discriminated, oppressed, disenfranchised and the voice less is a noble profession. I have always wanted to be of service to people.
As someone in the field of philanthropy, what have you done?
The difference we make in the lives of ordinary people inspires me. In most cases you can't describe with words but see them in their faces and emotions. In our work on support for universities, for example, we supported more than 200 teachers and administrators from the University of Ibadan to go outside the country on sabbaticals and fellowships. Everyone came back.
These persons are now in the forefront of teaching and research at Ibadan. Every student noticed qualitative difference in their education. I was listening to the Hausa Service of the VOA when a matron at the Murtala Mohammed Specialist hospital was asked about eclampsia. Her response was "giggiga tazama tarihi" meaning eclampsia is history.
We know from facility based data that as many as 35 to 40 percent of pregnant women die due to eclampsia. I am happy that our Foundation introduced the use of Magnesium Sulphate for the treatment of eclampsia. Loss of blood during child birth is another major cause of maternal mortality.
The Foundation introduced what is called Anti-shock Garment, but the Yoruba's have named it "Gbekude" meaning "that which binds death and holds it captive" and the woman who used the garment is referred to as "Ayorunbo" meaning "she who has been to heaven and returned". Another illustration is the support that the Foundation gave to clean up the Laws of the Federation.
By 1999, when the military left, there were more than 500 military decrees which were either inconsistent with the 1999 Constitution, otiose or outdated. You may remember there were decrees which the military used to jail journalists for offering public offers and detaining anyone for 3 months without any reason and no court had authority to question such orders.
I am glad that the late Bola Ige as the Attorney General of the Federation and Minister Justice asked us to support the review of the Laws of the Federation in consonance with the 1999 Constitution. Many of the people we support in the field of human rights are putting their lives on the line. Indeed it is a privilege to work in philanthropy.
What does it take to live a fulfilled life?
I don't dream to live like people who are above me. Rather, I always look at those who are less fortunate than me. Secondly, I always pray to God never to give me something I can't share with others.
What are the core values for a successful life in the field of philanthropy?
I can mention a few that come to my mind and I am sure they are not exhaustive. One is trust. We must consider ourselves as trustees given a heavy responsibility of administering funds for the common good. Second is servant leadership.
Unfortunate when I see people working the field of philanthropy behaving like gods who must be worshipped, I marvel. They act and behave as superiors to others. Third is transparency. I usually say that in other parts of the world a person is presumed innocent unless proven guilty but in Nigeria it is the opposite. Empathy with the poor. Our business and constituency are the poor, voiceless, discriminated and oppressed.
Any new project you are embarking on now?
Last year we started supporting departments and programs in four universities namely Ibadan, Bayero University, Kano, University of Port Harcourt and Ahmadu Bello University, Zaria.
The idea is to fund programs that could improve the quality of lives of citizens. For example, at the University of Port Harcourt, we have a grant to train the next generation of geo-sciences. Currently there is a dearth of them in the Gulf of Guinea and most are trained outside of the country.
However, we know that the oil industry accounts for more than 80 percent of our foreign exchange earnings. In BUK, we gave a planning grant for the establishment of a center for dry land farming. We know agriculture accounts for more than 40 percent of our GDP.
The Foundation is considering the possibility of an integrated program in the Great Lakes. That region of the continent epitomizes many of our problems. Second potential area is on girl's education with a focus on secondary level. In so many ways girl's education is the vaccine against many of our problems.