After being replaced by Rosie Huntington-Whiteley in the new Transformers movie, Megan Fox takes another hit: Giorgio Armani just announced that Rihanna is taking her place in the Italian label's jeans and underwear ads.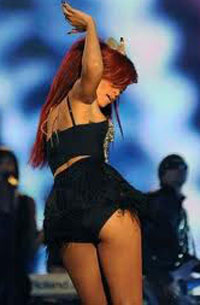 Rumors were previously swirling when the star tweeted: "U would NEVER guess what I'm doing right now!!! Hint Hint #Armani," but now it's official: she will star in the campaign for both lines starting this fall.
Rihanna is upping her advertising game at the moment, also having just been named the new face of skincare brand Nivea.