BY PETER EGWUATU &  ROSEMARY ONUOHA
Managing Director of Guaranty Trust Bank (GTBank) Plc, Mr. Tayo Aderinokun is dead, but his works and achievement are being remembered by friends, associates and admirers. Aderinokun, who had been on medical leave, passed on, Tuesday, June 14, 2011, in the United Kingdom.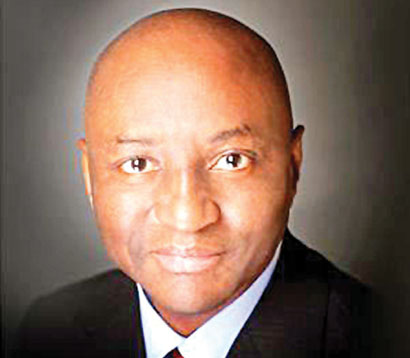 Working experience: He co-founded Guaranty Trust Bank Plc in 1990 and served as Deputy Managing Director for 12 years between 1990 and 2002, after which he became the Managing Director, a position he held until he passed on. During his time as Managing Director, the Bank witnessed tremendous progress and growth and had emerged over the years as an industry leader, pacesetter of unique and progressive innovations in the banking industry.
The Bank is now easily acknowledged and recognised as one of the most profitable and professionally managed corporate institutions in Nigeria and has been the recipient of several awards for exemplary corporate governance practices and excellent customer service.
Achievements: Aderinokun was also the recipient of numerous awards as an acknowledgment of his sterling leadership role in achievements of the Bank. The awards include 'Banker of the Year' at the inaugural ThisDay Awards in 2006, Most Respected CEO by PricewaterhouseCoopers in 2008 and 'African Banker of the Year' by the African Banker magazine in September 2009. He was also a recipient of the National Award of Member of the Federal Republic of Nigeria (MFR) and a Fellow of the Chartered Institute of Bankers, Nigeria (FCIB).
Educational background: Aderinokun graduated with a first degree in Business Administration from the University of Lagos. He went on to obtain an MBA with a special concentration in International Business from the Graduate School of Management, University of California, Los Angeles.
He had Credit and Relationship Management training at the Chase Manhattan Bank Institute for International Banking, New York, USA between 1982 and 1983. He started work with the Central Bank of Nigeria in Calabar, Cross River State where he did his National Youth Service between 1977 and 1978.
He worked with Chase Merchant Bank Nigeria Ltd (later renamed Continental Merchant Bank) from 1981 to 1988. He was at Prime Merchant Bank Ltd (1988 and 1989) as an assistant general manager rising to the position of head of the financial services division of the bank. In 1989, he set up a non-bank financial institution, First Marina Trust Ltd., which he ran for a year. In 1990, he co-founded Guaranty Trust Bank where he served as deputy managing director before assuming office as managing director/chief executive officer in August 2002. He was responsible for strategic policy direction as well as day-to-day administration of the bank.
He was a fellow of the Chartered Institute of Bankers (CIBN) and also a recipient of numerous awards as an acknowledgement of his sterling leadership role in the achievements of the bank. He was also a recipient of the National Award of Member of the Federal Republic.
Accolades from friends
Since his demise, friends and acquaintances have continued to pay tributes and pour accolades on the late Aderinokun. From Olabisi Onabanjo University, Prof. Olatunji Odedeyi told Vanguard that he and the late Aderinokun were classmates and academically, Aderinokun was the best amongst his peers and was very hardworking. In his words "Tayo did not believe in sentiment, rather he would always stand for what is just and right. Because he did not play with anything that was not original, I am not surprised of what he achieved."
Recounting the enormous opportunities abroad that presented themselves to the late Aderinokun, Odedeyi maintained that he ignored them all. He noted: "With his level of intelligence and brilliance, Tayo choose to come to Nigeria to work despite the huge opportunities offered to him abroad. He chose to come to Nigeria and contribute his own quota to the development of the country, even when the opportunity to stay abroad and work presented itself."
Odedeyi reiterated that Tayo was very benevolent even in his church community because he renders significant support both in cash and kind when the need arises, adding "Tayo was a great elephant to many people that came across him."
While reliving some of their schooldays experiences, Odedeyi revealed that the Late Aderinokun was supposed to be the senior prefect of their school then as he was the choice of most of the teachers but his size worked against him. "The issue then was that it was an all boys' school, so because of Tayo's size, the school made him the library prefect instead of the senior prefect because of his size even when it was obvious that the position was his."
Odedeyi noted that although the late Aderinokun is an all rounder, he scored A's in all his subjects, stating "This is a man that God destined for greatness."
Mr. Kayode Olomo, Baale of Ojogbe in Ikorodu, a former schoolmate of the late Aderinokun stated that he was very devastated when he heard the news of Aderinokun's death. According to Olomo, Aderinokun was a jolly good fellow.
In his words "Tayo was somebody that is too nice. In school, he was a hardworking and brilliant student. He was a serious reader because then he could finish one Hadley Chase novel in a day."
On whether anyone will be able to fill in the gap that the late Aderinokun left behind in GT bank, Olomo said that although God is the only one that is incomparable, Aderinokun left a very big vacuum that will be hard to fill, adding "Tayo left a very big shoes and it might not be easy for anyone to fit in."
Mr. Gbemiga Ogunleye, director of news affairs, TV continental on his part said that the late Aderinokun was like a brother to him. While reliving the times he had with Aderinokun, Ogunleye stated "Tayo was the best student in class while we were in school. He was very jovial, friendly, playful and one of the youngest in class. He could afford to play pranks with the older ones and get away with it otherwise he will not allow them to spy from him during exams."
Ogunleye maintained that the late Aderinokun was like a brother and a friend to him, adding "In 1994 when General Sanni Abacha closed down the Guardian Newspaper, Tayo offered me a job, but I politely declined because I still want to continue in journalism. However, his offer of a job to me is a pointer to how kind he was. Even after I have declined, he still told me that I should come to him if I needed anything."
On what will become of GT Bank now that Aderinokun is no more, Ogunleye posited that the late Aderinokun left a solid structure on ground before his demise. "The bank will miss him no doubt, even customers will miss him. He has this quiet and effective way about him. Very soft spoken, unassuming, humble, brilliant, in fact, the financial world will miss him," Ogunleye noted.