By  Luka Binniyat
KADUNA – Six weeks after their arrest and detention over alleged involvement in the violence that engulfed parts of Kaduna  following the release of the last presidential election results, the  Congress for progressive Change, CPC,  in Kaduna state,  yesterday,  said it has so far secured the bail of over 600 suspects.
The CPC said it is still working to secure bail for more, saying it was all on compassionate grounds and in the spirit of oneness, since not all who breathed freedom were CPC members.
The CPC State Party Chairman, Alhaji Ahmadu Yaro disclosed this while briefing newsmen in Kaduna .
In spite of the high number of CPC supporters arrested during the crisis,  Yaro , denied the allegations that members of his party were responsible for the post election violence, putting the blame on supposed aggrieved PDP members who lost at the party's primaries.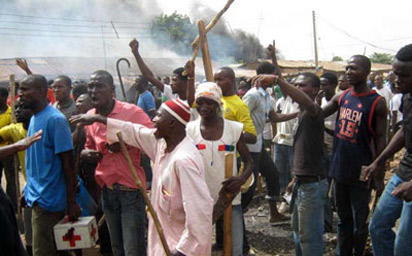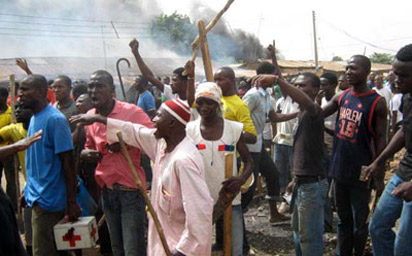 "It was PDP members who were fighting each other as a result of the fall-out of the primaries. It was a crisis within the PDP that caused the vilence, many of their members were not happy, that was why they started the crisis it was not CPC", he said.
"The violence was erroneously linked with CPC. The police arrested people all over the state in connection to the violence not because they had any connection to CPC.
"Most of those arrested shortly after the post election violence were mostly CPC members but their arrest was done in error while the allegation against them is false and baseless."
"The violence did not start from the CPC, it started as a result of people's anger with the leadership of the country. The people were angry because of government's failure to give them what they want. So they decided to protest to show the government that they are doing badly."
"They want to blackmail CPC that was why they said it was CPC that started the violent protest, they saw that CPC was about taking over the government and they don't want the CPC to win. For instance, there has never been an election in Nigeria where Army or Police attacked people like the recent elections. So that's why they moved the military against the party because they don't want CPC to win," he alleged.