By Florence Amagiya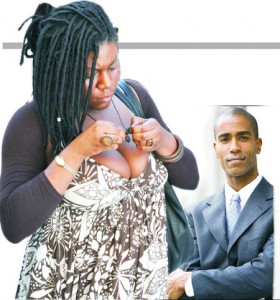 I have always thought that one who is in legal profession would dress as addressed. Then a medical doctor in a hospital would dress like a medical doctor, a banker working in a bank would dress as one and so on. So what happens when we are dressed and get addressed wrongly?
I was discussing with a senior colleague the other day on the same issue when he told me a story of how he and his wife went to a party 'Owambe' and while they were there, a young man walked up to his wife and asked to dance with her. To act formally and unperturbed the wife agreed and went out to dance with this young man. Little did she know that this young man had other plans in mind. And before she could even scream 'Jack Robinson' the young man was holding her so indecently while dancing. It ended when she was forced to slap him. What was that for?
The wife in question was dressed as though she was still single and searching and she got what she so deserved. At other times, you will see a young, handsome dude working in a bank, you had gone there for marketing or you bank in that bank. You check him out stylishly, he is not wearing 'the band'- yes he is not taken! Then you plot to trap him and finally you have won a jack pot! He is telling you that he is married because you want commitment from him! He did not tell you that when you were setting the trap or when he got caught? Another time, you see this amazing looking 'exposed' lady on your way and you gave her a lift, which of course she accepted instantly because she wants to play game. And when you start fondling, she fights back and tells you that you are insulting her! What is that? You brought this on yourself because you can be dressed without showing any of your stuff off and still look 'the bomb'.
The little l know about dressing is that you should dress the way you want to be addressed. We have morning, evening and stage wears. You cannot wear an evening wear or stage wear in the day. When you do this you are only attracting the wrong attention or constituting a fashion disaster.