By Victor Akpa-Fresh
THE menace of the fanatical religious group known as Boko Haram is seriously taking its tolls on newly deployed police officers on a one year community policing to Bauchi and Borno states as the officers now wear NYSC uniform around town to avoid attacks from members of the sect.
An impeccable source told Vanguard Metro in Bauchi that members of the killer sect now attack policemen on sight, especially those from other geo-political zones in the country who are not fluent in the Hausa language. The sources hinted further that even older senior officers from the North are not helping matters as they were said to have told the new deployed officers to "go and sort things out by yourselves".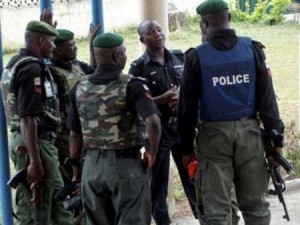 Apart from the threat by members of the deadly sect, the officers also bitterly complained of lack of accommodation, saying that some of them have been sleeping at the various formations, including police stations of their posting. They informed that even if they had the money to rent an apartment in town, the fear of being attacked and killed by members of the sect usually puts paid to that.
The officers who are presently lamenting joining the police force are accusing concerned authorities of insensitivity, stressing that their colleagues in the military enjoy a better deal in terms of welfare. According to them: " The joy that attended our being employed as cadet officers into the Nigeria police Force has been eroded by the posting to these zones of death called Bauchi and Borno states. Unlike the South West and South East where police men are respected and honoured, you lose your sense of pride as an officer the moment you arrive here. Here you are at the mercy of members of the Boko Haram as they hunt policemen on daily basis.
"You cannot wear your uniform to the office; you cannot wear it around town. God help you if you do not speak or understand the Hausa language. So, for our own safety, we decided to be wearing NYSC uniforms. Some of us have been sleeping at the stations since we arrived here. At times you don't take your bath for days. We went to the Barracks and they said everywhere is full.
"We have no option but to resign to fate even when we know that our colleagues from the North posted to our states are treated like kings and queens. So where is the unity we are talking about in this country? The most painful part of it all, is that the relevant authority seem unconcerned about our safety because our superiors said we are on our own".