By EBELE ONUORAH
Corporate organisations in the country have been urged to support their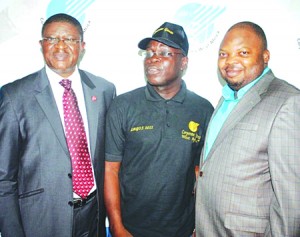 employees in the pursuit of a healthier and more active lifestyle. Speaking last week at the Corporate Games West Africa Stakeholders' Forum held at Hotel 1960 Eagles' Park, Ikeja, Lagos,Executive Director, Corporate Services, UAC of Nigeria Plc, Mr Joseph Dada said the idea was conceived to support the health and fitness needs of employees.
In his presentation, Dada described the world famous Corporate Olympics as a veritable platform for organisations in the private and public sectors to motivate their employees physically and mentally and ultimately enhance all-round productivity.
"The Corporate Games serves as an opportunity for discerning corporate and private organisations, business owners to step out of the current downturn as it enhances teamwork and motivates the workforce towards delivering better results," he declared.
The Chief Operating Officer, Corporate Games West Africa, Mr Sola Ojewusi encouraged corporate organisations to take advantage of the fantastic opportunities inherent in the big event to demonstrate their commitment to employee health and wellness. Corporate Games, which has been hosted in other major cities across the world, brings together leading lights of the corporate world,their senior and middle management executives, employees, clients and the general public in an atmosphere of fun and business networking.
Subscribe for latest Videos