Washington D.C, – The Bureau of Public Enterprises (BPE) says it is willing to resolve all outstanding labour issues associated with the ongoing privitisation in the power sector.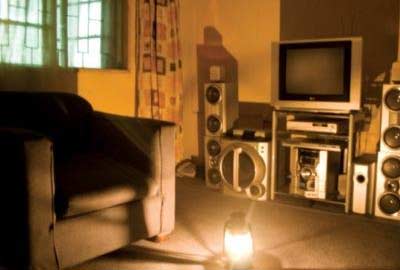 Director-General of the privatisation agency Bolanle Onagoruwa gave the assurance on Thursday at an investment forum on the Nigeria power sector in Washington D.C.
Onagoruwa spoke at a forum, organised by the Nigeria embassy in Washington D.C and a Washington-based think tank the Corporate Council of Africa.
"We have had issues with labour and they are mainly based on what their entitlements should be.
"But I am very happy to say that we have made significant progress and have moved beyond the differences.
" What we (Government) have committed to do is to take up their concerns and ensure that we do the best to resolve them so that investors when they come in, they will have no fear about what is going to happen in the sector,'' she said.
In February BPE embarked on roadshows in Dubai, London, New York and Johannesburg to seek investors for 11 distribution companies, four thermal and two hydropower stations.
The electricity workers unions are against the ongoing privatisation exercise and government's proposal to unbundle PHCN and sell it to private investors.
Speaking on the proposed sale of PHCN distribution companies and the power stations, Onagoruwa said that the agency received 174 expressions of interest for the four thermal and two hydro power stations, and 157 for the 11 distribution firms.
She said the Federal government extended the deadline for the expression of interests from Feb. 18, to March 4, giving room for more investors to participate.
" There had been a lot of interests from China, India, and some from U.S. as well but there had been a lot of interests and we are working on the evaluation criteria to tidy them up,'' she said.
Onaguruwa, however, noted that entire process would not be completed until the end of August.
"There is still a long way to go, we have to do the evaluation of the expression of interests first after that we will issue Request for Proposals and in that period they will have another eight to 12 weeks for due diligence.
"The due diligence is going to be both physical and electronic. Their will be a physical and electronic data room where the investors will get all the information they want to enable them actually prepare their bids,'' she said.
She noted that because of concerns about the April elections the agency had notified prospective investors not "to put any money down'' until after the polls.
Nigeria estimates it will need annual investment of at least 10 billion dollars over the next decade to meet its domestic energy needs.
Also speaking Ms. Aisha Audu, chief executive officer of Aiba Voltex Limited, called on the government to establish a one-stop shop agency for all issues on the power sector investment in the country.
"We have a scenario where investors are flying into the country and they really do not know where to go and they get discouraged by the bottlenecks of going from one ministry to another without results.
"We need a `table' where all issues from licensing, partnership and policies on Nigerian companies, finance modalities, tariffs, cost of selling power to Nigeria industries and legal issues are addressed," Audu said.
The U.S. and Nigeria- based engineering firms, utility companies and financial houses attended the one-day event.(NAN)