With Florence Amagiya
Last week, we talked about Haldane and Joseph, who were course mates in the University and partners in crime. They had their individual relationships, but they were so close that one would think otherwise.
They graduated together, but Haldane was posted to the North for Service, Joseph on the other hand stayed behind. Whilst in the North, Haldane met and dated an older man who turned out to be Joseph's father.
Today, Service is over and Haldane is back home to be greeted by a marriage proposal from Joseph and she has accepted! They are visiting Joseph's home to alert his Parents of their plans. Haldane met the shock of her life. Joseph's father, the same man she had dated in the North! But that was small compared to what Joseph's father had in mind when he walked into the room she was sharing with Joseph to tell her he had to sleep with her for the last time to keep their affair a secret, they were fighting over it on the bed when Joseph walked in …
This is what our celebrities have to say
'Cut them off my life…' – Kalu Ikeagwu, Actor
What kind of father is that, that will do such thing to his son? And what kind of woman is my Fiancée that she will not tell
me about an affairbetween my father and her before we even became close? Then she can also get me killed! If he is my father then he is a wicked man and I won't have any thing to do with him again. As for my Fiancée, it's over between us.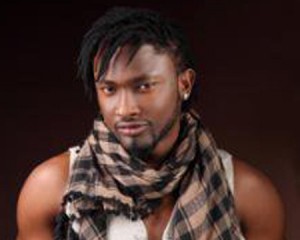 No way! – Uti Uwachukwu, Model
If l catch my Fiancée in that kind of situation, l will walk away and that will be the end of the whole affair. I will learn to forgive her, so that it won't affect my future relationship. But she won't be given any chance by me to explain; especially if it's glaring that she is not raped. As for my dad, l will forgive him when it's over.
Forgive, but elope… – John Paul Ochei, Model
I am a very passionate person, so l will be angry, sad, mad, crazy at first, then l will calm down and listen to what happened and if l am satisfied with what l hear from my Fiancée especially, then l will forgive her and might even elope with her for security reasons.
I cannot – Harry P, Model,
I won't take back a Fiancée I catch in bed with my father. That will be an abomination and unnatural thing to do. The man l saw her with is my father and not my friend or neighbour, so it will be an unhealthy experience if l take her back. I will definitely forgive her, but l won't have herback.
Can't keep… – Dcent Man, Artiste
I will walk away from any Fiancée of mine that l catch in bed with my father. No amount of love that l feel for such woman will make me take her back. In fact, it will be an abomination if l go on with the relationship. How can a father and a son sleep with one woman? It is not even done in Europe. As for my dad I will forgive him.