London- The World Bank says it is satisfied with the progress recorded in the Nigeria's power sector,  six months after the launch of the roadmap.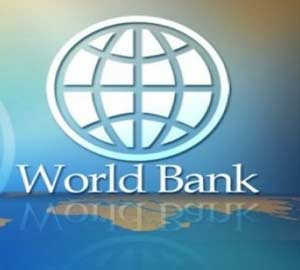 Mr Erik Fernstrom, World Bank Senior Energy Specialist, in the Energy Unit-AFTEG, Nigeria Country Office, said this in an interview in London.
Fernstrom, who spoke on the sideline of the just concluded Electric Power Investors' Forum, said the World Bank was pleased with the federal government's Power Sector Roadmap and the progress made so far.
"It is literarily only about six months and it is already creating an impressive momentum both in the privatisation and reform of PHCN.'' He said.
He noted that within six months the roadmap had made efforts to move the sector forward "in terms of bringing in investors to build power plants and regulating the market''.
Fernstrom was optimistic that the momentum would also enable gas flow through the power plants noting that new investment could be made in gas fields.
"World Bank is very positive to the government's efforts in this regard. We think they are serious, viable and we are very happy to support them in any way we can,'' he said.
He listed such support to include the World Bank five years involvement through investment with the defunct NEPA and PHCN.
Others include involvement in the refurbishing, distribution and transmission of assets.
Fernstrom however added: "we are now moving into what we can call leverage project so that there will be partial risk guarantee.
"This will allow investors, both local and foreign, to get sufficient confidence to commit their money, instead of government or donor funds towards building those plants and putting in their investment on distribution that is so much needed.
"For every World Bank or government dollar, we can get 10 dollars of private sector funding,'' he said. (NAN)