Damaturu,- Grains merchants in Yobe have said that the poor condition of Damaturu-Biu Road, the grains supplies route, might trigger hike in the prices of maize and rice.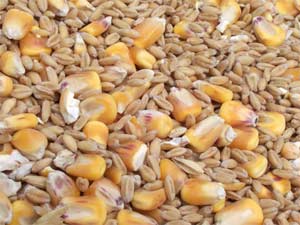 Malam Musa Yahaya, a grains merchant at the Damaturu Sunday market, told the newsmen (NAN) on Wednesday in Damaturuthat motorists had been avoiding the Damaturu-Biu Road because of its poor state.
"They charge us very high for the goods because they do a lot of repairs on their vehicles anytime they ply the road and this is always reflected in the prices of grains with cumulative effect on consumers.
"The state depends on the Biu Road for maize, rice and vegetable supplies from the area and other parts of Adamawa.
"It takes lorries more than 12 hours to transport goods from Biu to Damaturu, a distance of 120 kms," Yahaya lamented.
Meanwhile, Alhaji Lawan Modu, a civil servant in the state has urged the Federal Government to re-channel aviation funds into road construction to boost the economy at the grassroots.
"It is scary when prices are increased every week due to the high cost of transportation.
"It has become nearly impossible for the market to maintain stable grains prices for three weeks owing to the bad road," he noted.
The Minister of Works, Sen. Sanusi Daggash, while on working visit to the state, threatened to revoke the contract awarded to FERMA for the rehabilitation of the road due to the
slow pace of work.
Daggash confirmed receiving complaints from the Yobe government over the slow pace of work and
the effect of the road on commerce.
Meanwhile, the Yobe government has proposed to repair its portion of the road in the 2011 budget to boost commercial activities. (NAN)