Lagos- The finals of the Shell Cup, the All-Nigeria Secondary Schools Soccer Competition, will now hold in March and April, the organisers said in Lagos.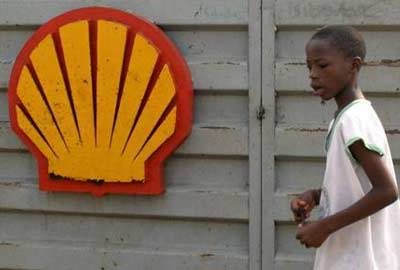 The competition, which kicked off during the first school term last year, had earlier been scheduled to end this month.
The change in the resumption of the second term following the closure of schools owing to the ongoing voter registration led to the change in the dates of the finals.
Tournament Coordinator Sola Akinwale confirmed the new dates intoned:`The change in resumption of schools is a major challenge because teachers are involved in the organisation of the championship and the students are the major participants.
"This made coordination and management difficult; so we have to change the dates to enable
us to have a hitch-free competition."
According to Akinwale, the finals in the states will now take place on Feb. 11 and Feb.12, while the zonal finals will take place between Feb. 22 and Feb. 28.
Asaba, Kaduna, Ilorin and Port Harcourt will host the quarter-finals on March 14 and March 15.
The semi-final matches and the final will be played in Lagos on April 1 and April 3 respectively.
Akinwale assured the participants that arrangements had been concluded to ensure a smooth championship.
"Everything is in place, we are ready. Once the state finals are completed by next week, we will take it up from there. We promise to ensure a smooth championship.
"But I must warn that we are not going to take it easy with schools planning to use ineligible students.
"With our database we have information on all participants. The era of fielding ineligible students is gone," he said.
The coordinator said that any school found cheating would be suspended or banned from future competitions.
"The aim of the championship is to discover talents from schools who will be future stars. The monetary attraction is secondary to us," he said.
The total prize money for the championship is N8.2 million with the winner going home with N3.5 million, while the runners-up will get N2.3 million.
The third place winners will get N1.3 million and the fourth team will be rewarded with N1.1 million