By Prof. Adenike GRANGE
Governance is the control of power, policy and resources. Thus, good governance in any country is often judged by the degree of equitable access of all citizens to basic facilities irrespective of age, ethnicity, religion and other prevailing human and environmental parameters.
In setting up the structures for improving the quality of life, there is a need for both rulers and the ruled to work together towards the achievement of their shared goals.
Misuse and abuse of power by rulers invariably leads to loss of confidence in governance by the ruled and sets up a vicious cycle of tyranny on the side of rulers and perceived rebellion and non-adherence to the rule of law by the ruled.
This is why governance must be well grounded on democratic principles that guarantee the evolution of a just, free and egalitarian society. National underdevelopment carries with it the burden of caring for its masses, particularly those who are living below poverty line. This has been said to constitute 60 percent of Nigerians.
Whilst the misery of men cannot go unnoticed, the exploitation of women and children becomes a silent scourge which leaves its scars not only on the victims but on several generations to come. This is a major reason for focusing on children since they constitute our hope for a secure future.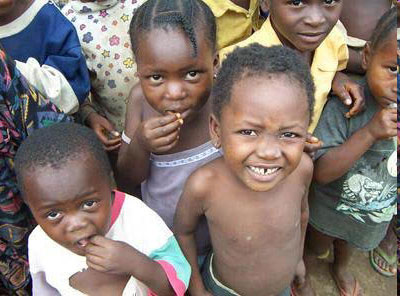 During the Victorian era in Britain, as illustrated by Oliver Twist, it was quite bleak for children in poor households. There was widespread deprivation and this meant that children were often forced to work long hours in hazardous occupations inside factories, down mines and up chimneys.
Poor diet, healthcare and sanitation coupled with overcrowding also meant that disease was rife and mortality high. Large numbers of children were also orphaned and ended up living on the streets. Some were forced into prostitution, while others sought shelter in sewer pipes.
This is virtually the situation in developing countries today. Also, at that time, specific legislation did not exist to protect children from cruelty. A change in societal attitudes inspired many philanthropists to take action. In most cases, people were inspired by a sense of religious duty.
It was not until the end of the 19th Century that government began to intervene. The lesson to be learnt here is that economic growth alone does not automatically guarantee the development of a comparable level of humaneness in society.
In order to achieve a situation that will guarantee that the rights of children and other vulnerable groups are protected, there must be practical and sustained interventions including the introduction and enforcement of appropriate laws.
First of all children under 18 years of age must have access to functional education which should prepare them for earning their livelihood in both government and private establishments as adults or should prepare them for further education which places them on a higher rung of the ladder for middle and high level employment or self-employment.
Enforcement of this policy helped mainly to reverse the widespread level of child abuse that existed in developed countries up to the beginning of the 20th Century.
The second effective strategy  employed in developed countries is the encouragement and support of couples to have only the number of children that they are able to take care of and provide for.
This facilitated the implementation of policies that relate to the rights of the child with respect to access to education, health and social welfare. Therefore, in Nigeria today, in order to conquer the consequences of illiteracy and poverty, we cannot afford to wait until all our children are educated.
The parents must also have access to the type of education that will enable them to make the right choices in their occupational pursuits and family enhancement practices such as family planning.
Usually, the immediate caregivers of children are their mothers and it has been shown that the survival of children is dependent on the survival of their mothers who in turn has the major responsibility for ensuring that family practices do not jeopardize the survival of the breadwinner and other members of the family.
Unfortunately, the current participation of young mothers as co-breadwinners has often led to the restriction of the time devoted to what is usually considered as their primary responsibility.
This calls for greater flexibility in task sharing between couples especially in parenting. Of course, in polygamous relationships the arrangements could be even more complex. Whatever be the case, the Convention on the Rights of the Child to which Nigeria is a signatory stipulates that the welfare of the child must be the first consideration and decisions taken at all levels must be in the best interest of the child.
There is need to re-examine the contract of marriage that is based on violation of the rights of the girl child. Child marriages have gained acceptance in some cultures because the parents have put their selfish interest and needs first before those of the children.
In many instances, these child brides are not physically, mentally and emotionally mature for childbearing and child nurturing, hence several of those who had consummation of their marriages as children die or become disabled during child birth.
The commonest of such disabilities is vesico-vaginal fistula (VVF) which means that the abnormal passage which has been created between the bladder and the vagina leads to  uncontrollable leakage of urine from the victim.
Many of the children of these 'child mothers' also succumb to malnutrition and preventable childhood diseases. These conditions in many cases lead to physical or mental retardation.  Exposure to HIV/AIDS may further complicate the situation.
Many societies have their own practices that have enjoyed wide social acceptance for many generations.
However, the retention of some of these practices is incompatible with the adoption of the democratic principles which we now accept as the guiding principles that will lead us to attain a lofty position among the first twenty world economies by the year 2020.
Although, in a democracy, relationships between consenting adults are based on personal choices, these choices are not acceptable when the relationship has to do with a minor who has not reached the age of consent.
In such instances, all guardians of democracy must protect the rights of these children and others who, though they are adults, are also vulnerable by reason of retardation in their level of physical, mental or social circumstances.
They must be protected from physical, mental, sexual and other forms of abuse such as child trafficking and subjugation to hazardous labour.
A child's first few years are critical not only for survival, but for her or his optimal physical, intellectual and emotional development. Therefore, deprivations especially during this period greatly hamper children's ability to achieve their full potential thus contributing to a society's cycle of endless poverty, hunger and violence.
Fulfilling children's rights by providing them with basic education, adequate nutrition, health care and protection from harmful practices, breaks this cycle.  Their chances of survival and of a productive future are greatly increased – as are the chances of a truly fair and peaceful global society.
In conclusion, economic development alone cannot get us to the promised target year of 2020 as one of the first 20 leading economies of the world. Economic development must go hand in hand with socio-cultural and political development.
This means that social developmental indices such as the number of children per family, the number of children receiving uninterrupted schooling for a minimum period of 10 years, the number of children who have access to basic education and health care and the numbers whose inalienable rights are protected, which are intermediate indicators of maternal and child mortality rates are just as important as the indicators that measure our Gross Domestic Product (GDP) and Gross National Income (GNI).
Thus, critical social indices must be measured regularly and put on the same scale as the economic indices so that the true balance can be revealed. Government, NGOs and the private sector must work together in order to give the needed support for the achievement of appropriate economic and social objectives through the application of appropriate strategies.
In addition, the institutions that are responsible for bringing about positive transformation of these critical social indices must be well supported by government in order to guarantee equitable access to these institutions with resultant improvement in the living standards of the people.
Vulnerability of children to ill-health can be markedly reduced by taking steps to respect, protect and fulfill child rights. This is indeed one of the significant hallmarks of good governance.
Prof. Adenike Grange, former Minister of Health, is Provost/CEO, Otunba Tunwase National Paediatric Hospital, Ijebu-Ode, Ogun State.