By Remmy Diagbare
In beauty, every thing is achievable. Knowing the right tricks and how to apply them is all it takes to transform a plain Jane to a sex siren. So how can you transform from plain to glamour?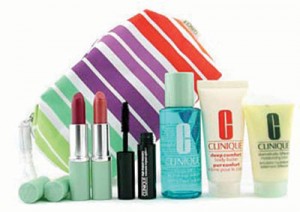 THE KEY FACTORS;
Foundation; Using the right foundation and concealer when necessary, helps to prepare the canvass for colours. Make-up is an art and must be artistically applied to achieve glam looks. The important thing to note about foundation is that you must use a colour close to your skin tone. Once that is done, the rest is easy.
Eye shadow; Eye shadows gives character to the face, and therefore must be applied with care
Lips; are form forming. The key to following the colour for the season is to use a shade that is close to your skin
Eye lashes and mascara; Long luscious looking lashes are the main transforming art in glamour make-up. You really must be prepared to experiment .like hair, lashes should be thick and full of body.  A few layers of mascara can make an amazing difference to your overall look .
The method;
Apply mascara with an outward sweeping motion to elongate the shape of the eye , or up and down for the ultimate glam look.
First  coat, the lashes in mascara from base to tip. The second, third and fourth coats should be applied on the ends of lashes only; to avoid weighing them down.
Let lashes dry a little before adding the next layer, and the next and so on.
•See allure, on sunday for the free makeover information.