By Samuel Oyadongha, Yenagoa
The Action Congress of Nigeria (ACN) has said it would tackle the issue of unemployment and restiveness among Nigerian youths if voted into power in 2011.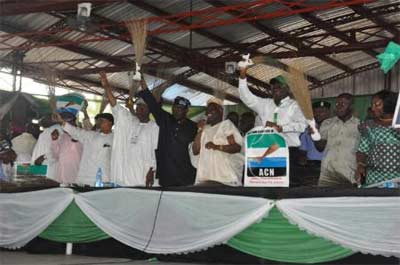 The National Youth Leader who incidentally was the immediate past chairman of ACN in Bayelsa State, Ebikibina Miriki in an interview in Yenagoa described unemployment and underdevelopment as the greatest challenges facing the country.
He blamed the problem for most of the violent crimes in the country and its attendant loss of lives thereby eroding the confidence of the people in the government.
"Nigeria as a country is at cross road and drifting towards lawlessness with a large majority of the population unemployed and under employed," he lamented.
Attributing the cause of unemployment in the country to the presence of large unskilled labour force, defective educational system, looting of public funds by politicians, corruption and secrecy surrounding government business in the country, poor budgeting where recurrent expenditure gulp 70 per cent, capital 30 per cent and votes poorly executed and mismanaged among others.
He lamented that with these defects, no nation could afford to live with the danger of mass energetic young persons like Nigeria.
"An ACN government will ensure that the strict compliance of the party's manifesto and blue print to tackle the cumulative effect of poor economy planning and execution by government at all levels will be given top priority taking into cognizance the welfare and wellbeing of the Nigerian youth," he declared.