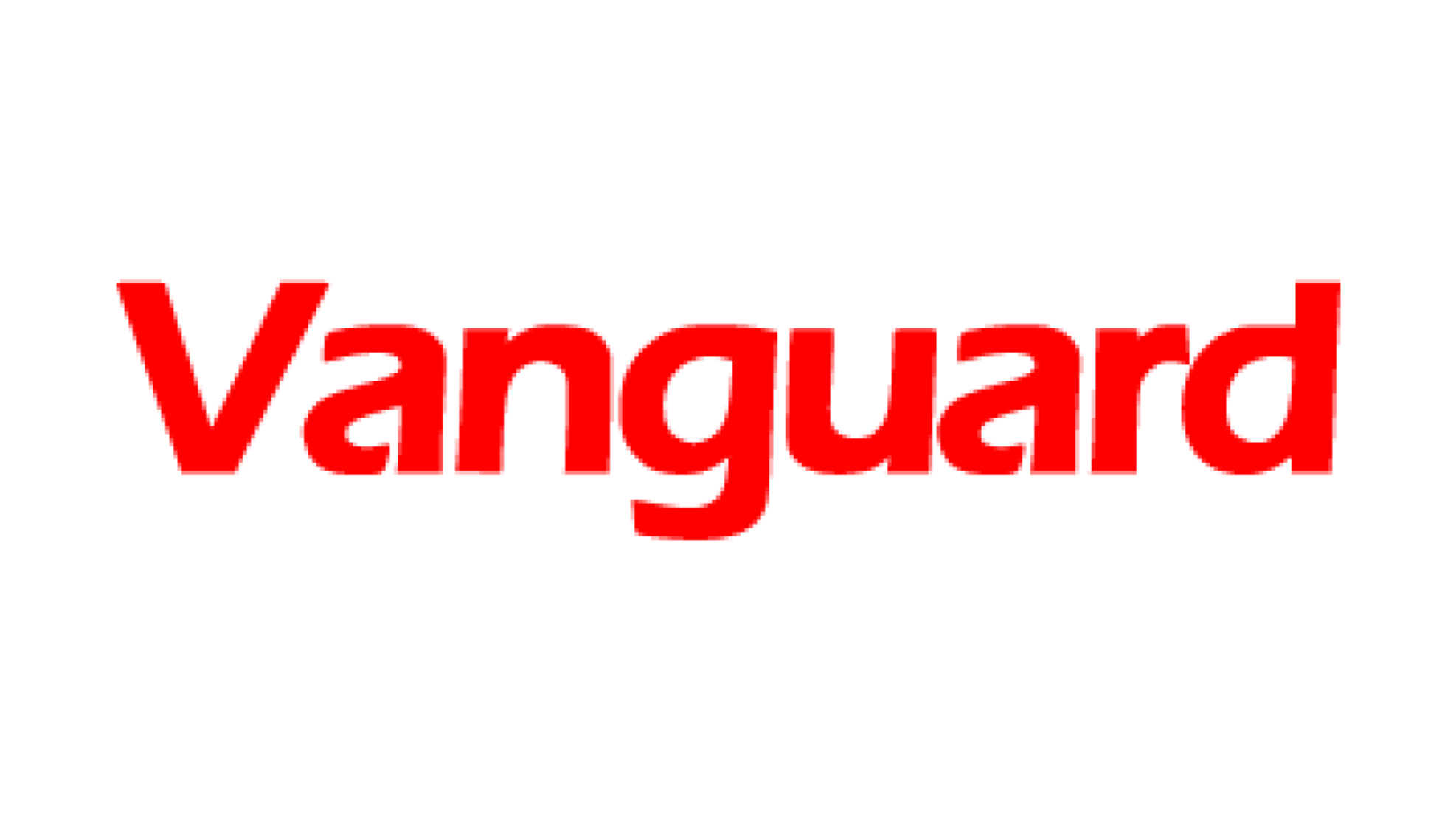 By Les Leba

A regular reader of this column, Mr. Emmanuel Ekeh, recently sent this rejoinder to our article "WHERE ARE THE COINS?" Please read on: "My dear Les Leba, Your article "where are the coins" made interesting reading. In fact, it is like you read my mind and saw the grudge in it whenever I enter the market to make some purchases with our naira currencies which have no value.

"Many factors were responsible for the extinction of coins issued in 1991 and 2007. These coins were 25kobo, 10 kobo, 5 kobo, 1 kobo and also N1, N2 and N5 notes denominations. I could remember very vividly the debate whether or not IMF loan should be taken. Nigerians objected vehemently but alas government secretly took the loan. Because of hash economic conditionalities attached to the loan by IMF, Nigerians hated it. The three conditions were: – Removal of oil subsidy, devaluation of naira and liberalization of trade. Of all these conditions none was favourable to the Nigerian economy. No sooner the loan was taken than the economy started crumbling. The purchasing power of naira dwindled with attendant hardship; transport of goods became problematic, cost of production jumped and consumer items were beyond the reach of the common man. The authorities sensing economic danger rushed and printed N50 notes to stabilize prices. The N50 note was like the straw that broke the camel's back. Immediately the N50 notes came into circulation, the purchasing power of coins fell into abysmal level and people started rejecting it as the inflationary level made them useless.

"Simultaneously, naira devaluation and oil subsidy removal followed by trade liberalization, bastardized the economy. Many Nigerians lost their jobs and unemployment skyrocketed.

"Another factor why coins suffered was the undue weight. The features of these coins especially N1, N2 and N5 denominations were heavy, thick, big and round in sizes, people feared it might burst their trouser pockets. And again it looked dull, unattractive and inconvenient to paste on the faces of people during party celebration. And so it was rejected. I blamed the whole problems of the coins and Nigeria's needless economic losses on the former CBN governor late Alhaji Ahmed and the former Minister of finance Mr. Kalu Idika Kalu.

"On account of corruption and for the sake of easier cash transfer to foreign accounts when another government came into power, N100, N200, N500 and N1000 notes were later printed. There was no convincing economic justification for the printing. Thus naira became like the Cotonou kind of currency. You go to market with one thousand naira note and it cannot fetch anything reasonable. How can Nigerians depend on currency notes for their day to day business transactions without kobo coins to back up the purchasing power? Nigerians including myself do not understand this kind of economic theory we are practising. After the IMF induced structural adjustment programme (SAP) no successive government in Nigeria has been able to find solution to Nigerian's compounded economic problems.

"To me, the panacea to Nigerian's economic woe, is only when the country shall withdraw from circulation (like as you have rightly mentioned Ghana did) the higher denomination such as N50, N100, N200, N500 and N1000 notes. Then we go back to the old use of moneys familiar to us. I do not mean old British Pounds and Shillings. No, never! I mean our N20 currency as the highest denomination with coins such as 1 kobo, 3 kobo, 5 kobo and these are the true basis of economic viability. Perhaps this is the economic wisdom former CBN governor Prof. Chukwuma Soludo had in mind when he attempted to strengthen one naira equal to one U.S. dollar and British Pounds Sterling. But those who are benefiting from the economic rots did not give him the opportunity. Assuming he had accomplished his plan, Nigerians chasing hard currency would have been a thing of the past!

"I emphatically wish to state herewith, unless Nigerian economic managers go back to our old use of coins mentioned above, Nigeria as a nation may not advance economically because its present monetary policy is wrong.

"May I conclude by thanking you for all the pains you have taken in recalling to mind the mistakes of our previous governments as a precautionary step for the present to avoid?"
The following is my response to Mr. Ekeh, who sent in the above rejoinder from Lagos:
Dear Mr. Ekeh, Thank you for your detailed comments on the article titled "Where Are the Coins?" I am really touched by your concern for the Nigerian economy, and I am in sympathy with your desire to have primary coins in the profile of our currency and note your identification of SAP conditionalities as the major villains of our economic problems.
However, my observation is that the most devastating conditionality was the devaluation of the naira, as this impacted negatively on all sectors of the economy, and ensured that fuel subsidy would indeed become a national lifestyle well into the future, while income earners will endlessly have to make adjustments as a result of their decreasing lower purchasing power!
The issue of trade liberalisation could, indeed, have been positive if monetary policy was properly managed. The problem was that apart from the immediate devaluation consequent upon SAP, a framework was consciously established for ensuring that naira would continue to lose value even when we earned more forex than ever anticipated. Don't let anyone misguide you by inferring that continuous naira devaluation is a result of greater demand for dollars in the face of dwindling dollar income!!
This position is not supported, for example, by the fact that in 1996, we had only $4bn reserves which was officially indicated to provide import's cover for only 4 months! Nonetheless, our exchange rate remained N80=$1 at that time. Compare this scenario with $60bn reserves also projected to provide import's cover for over 40 months in 2008; meanwhile, our exchange rate fell miserably to N130=$1, in spite of our best ever dollar reserves!!
The reality, of course, is that, since naira is continuously on an endless downward slide against the dollar, there can be no place for primary coins unless we redenominate our currency profile just as Ghana did about three years ago! I have, in fact, canvassed this position since late 2006 (see Les Leba's articles "Redenomination of Ghana's Currency" 15/1/2007, Redenomination: Why & Why Not" 17/9/2007, etc at www.lesleba.com). My position was rudely rebuffed initially by Prof. Soludo and his group, but the economic sense of our logic overwhelmed the erudite professor, and it was not surprising when he somersaulted and proclaimed his naira redenomination agenda, which entailed issuing a comprehensive new currency profile to replace those fresh design notes and coins, which had only been released just 7 months earlier, with so much fanfare and at great public expense! Regrettably, Soludo was unable to fully convince his Principals that he was in charge of his senses!
Nonetheless, I have argued that redenomination by itself will become meaningless, and sooner than later, we would return to status quo ante i.e. rapid depreciation of the redenominated currency such that the primary coins in the new profile will again become redundant and unacceptable. The current depreciation of Ghana's redenominated currency by almost 50% within 2 years is testimony to this observation.
However, I suggested that redenomination should go pari passu with adoption of a more realistic and positive process of infusing our dollar earnings successfully into the economy. I have unflinchingly maintained that the current process whereby CBN captures the dollar earnings and substitutes naira as payment, as the poison in our economy! This process is responsible for:
* CBN's inability to bring down interest rate to single digit
* CBN's failure to control inflation
* High cost of production and uncompetitiveness of locally manufactured goods against their imported counterparts
* High level of unemployment, and consequently, insecurity in the country
* Increasing public debt when CBN floods the market with so much money, whenever it substitutes the naira for distributable dollar revenue each month, only to go back and borrow same money from the commercial banks in the name of mopping up excess liquidity!!
We can understand commercial banks' reluctance to lend to the real sector when they have a willing 'mugu' who provides them with cash for free one day and comes back to borrow same the very next day at exorbitant interest rate projected to cost over N500bn in 2010 budget!
I have postulated that this system of capturing dollar earnings and substituting it with naira creates a process that ensures that we become poorer when we earn increasing dollars!
I maintain that kobo coins will once again become acceptable and the whole downward trend in the economy will be immediately reversed once the CBN releases its stranglehold on the foreign exchange market by paying beneficiaries of the federation account with the instrument of dollar certificates (strictly not cash) for dollar derived revenue, instead of CBN's unilateral substitution of naira and unilateral determination of the exchange rate of naira against dollar.
Current regulations permit every Nigerian to keep a foreign domiciliary account, there is no reason why states, local governments and other beneficiaries of the federation pool cannot also enjoy ownership of similar domiciliary accounts with the CBN, into which their dollar certificates can be credited and from which they can exchange for naira values, whenever needed. This simple arrangement will positively change the fortune of the Nigerian economy forever.
This is a cause to which I have become committed since the past 10 years. After protracted resistance and contrary propaganda, the last Governor of the CBN inevitably subsequently made a u-turn when he canvassed for payment of distributable dollar revenue with dollars in August 2007. Unfortunately, he had lost his credibility at that time, and could not stand up for what he had earlier publicly discarded as unworthy of consideration and could not satisfactorily explain why an adjusted comprehensive currency profile was needed to replace new designs issued by the same CBN only 7 months earlier. Long Live Nigeria!
PS: It seems that our economy managers are hard of hearing. A few days before the celebration of 50 years of independence, CBN Governor informed Mr. President that new coins will soon be issued by the CBN. I am 100% sure that these would be secondary coins like N10, N20, and N50 rather than primary kobo coins sought by well-meaning Nigerians like Mr. Ekeh. The higher denomination naira coins will probably be a precursor to new issues of N2000 and N5000 currency notes and the prospect of ravaging inflation as per historical experience. In other words, CBN still does not get it that value is inherent in currencies' acceptance universally!
SAVE THE NAIRA, SAVE NIGERIANS!