By Ola Ajayi
IBADAN—AS the leadership crisis in the Peoples Democratic Party in Oyo State remains unresolved, some notable members of the party may have concluded to join hands with opposition to vote out the party.
Already, a former Governor of the state, Senator Rashidi Ladoja, the Senate Leader, Senator Teslim Folarin, Senator Lekan Balogun, Elder Wole Oyelese and Alhaji Yekini Adeojo have written a letter to the National Secretariat of the party warning them that if the crisis is not quickly resolved, they would have to leave the party.
While speaking with Vanguard yesterday, Ladoja said if the party leadership failed to resolve the crisis on time, they would not fold their arms and wait in the party.
He also added that the party would fail woefully if it failed to field authentic people in the state.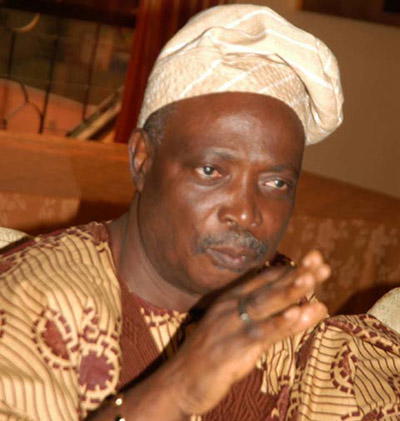 Ladoja stressed that his group was waiting anxiously for the national leadership of the party before they would move to the next line of action.
On his governorship ambition, he explained that it was not too late for him to convince the people of the state to vote for him in the next election adding that given his popularity in the state he stated it would not be too difficult for him to tell the people to vote for him.
He noted further that people should not be deceived by attractive posters that the adorned major roads in Ibadan saying posters cannot win election but the popularity of the candidate a party is presenting.
Ladoja and his group are slugging it out with Governor Adebayo Alao-Akala who is seeking re-election in the state.
The battle for the control of the party in the state has created a crack within the party with one questioning the authenticity of the other.