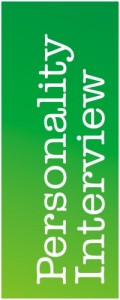 Growing up in a large family where her father took under his care both employees and children of the dissident relations, first exposed her to the plight of the poor. Caring and sharing then became a family value that she imbibed as she went along life. It is her firm belief that God gives his blessing to some people so they can be a blessing to others.
So it is only natural that in her adult life, that she should gravitate to a service club, the Ikeja Pearl Lions club where she served and rose through the ranks as secretary, second vice president, and first vice president.
Born in Aba, Lady Chinyere Annie Okonkwo, had her early education Aba from where she proceeded to the Federal School of Arts and Science, Aba where she had her A-levels. A degree in business administration followed from the University of Science and Technology, Port Harcourt majoring in management. Not done with pursuing knowledge, she beefed her CV with a Masters degree in education from the University of Lagos (UNILAG). At the moment, a doctorate degree calls and this she says she plans to pursue in the UK.
For her selfless service to humanity, the astute business woman and amiable wife of senator Annie Okonkwo, will today be installed as the new president of Lions club, Ikeja chapel at an investiture ceremony in Lagos.
It's been seven years since she joined the club and every moment doing charity she says, has enriched her life. In this interview, she talks about life and the blessings that come that money can't buy.
What was it that attracted you to a service club?
Well, in life generally, I believe that the reason God placed you where you are is for you to give to the less privileged and affect lives, just like God said in the bible that he that gives to the least of the brethren has given to him. That is my prime aim of being in Lion's club. In this life, you cannot use all that you have for yourself alone. Giving to others is something that is worth doing.
You have to make out time for the poor and if you plan your life well, the execution becomes easier.
Did you grow up in an environment where you had parents who showed example?
Oh yes. My father I would say, is an epitome of philanthropy. I'm lucky I came from a noble background. From my growing up days, I saw my father helping the widows, helping the orphans, giving to those who can't fetch their daily bread, helping people to start trading. Because he was a trader, we had a lot of boys and women that lived with us and none of them left our house without going to school.
What exactly attracted you to Lion's club?
The acronym stands for 'loving individuals, offering needed services". I chose this club because it's very active doing what it stands for. We help people who are in dire need of such helps. We go to the very down trodden. The motto of lion is 'eye first 'because we believe that if you are sighted, you'd be spiritually alert. So, we advocate for a good sight so you can be able to do all that you desire in life. We carry out free eye screening and when we do, we do not just go anywhere. We go to the parks, public schools, the churches, etc. In November for example, we would be having our screening and it would be my first assignment after today's investiture.
Having served in this club for a while, how have you been affected when confronted with the plight of the poor?
The feeling is quite indescribable. Take for example, children who have water lodged in their heads, yes, we do help with their operations and when you see them come to life after the operation , there is so much joy not just for you, but the family. You are not giving so you can be paid back. My first assignment at a primary school in Gbagada-we helped them fix their toilet, you should see the joy on their faces. You can't quantify or describe the reward. For most of them, this is something they have been looking unto government to do for them. You have to have that passion. This is not about how affluent you are. Service to the poor is a personal decision.
As a person, I don't like to see people suffer where I can offer help. I ask God because it is a selfless thing and what I give is from my personal resources. I believe that any individual who is a Christian, who loves humanity and the things of God should in one way or the other, give to the needy.
Would you say it has changed your perception about life?
Of course. I am a person that is extremely sympathetic with people. But going into service club or should I call it ministry has also made me have another dimension about life. I know that there is time to be born and a time when you will leave but within your days on earth, what have you been able to do? It has shown me that this world is not our own and your giving to the less privileged will be rewarded some day. I've realised also that whatever you have, if you don't make proper use of them, it can fizzle off.
Imagine people in prison whose freedom have been restricted, some of them you'd find out do not even know what they've done and those who know why they are there, may not even be there for criminal offence. It may just be that they are there because they don't have somebody to speak for them. Go to Igbobi or any emergency ward and then you realise, that this world is not a place that one should put his hope. Therefore, have your hope in something that is more rewarding.
Today is your investiture, what new ideas are you bringing into the club as the president?
My investiture will be a pack of activities. Like my predecessor, I'll try and toe their steps but also add something extra. I'd start with my lion across the border. Usually, as a lion in Lagos, you are expected to raise funds and use it in Lagos. So, Lagos has benefitted from the club. But there are other places like in the south east that seems to have been neglected. So I talked with my district governor that I'd like to go to another state to execute a project there. It sounds a bit absurd because all the other programmes I'd be executing are in Lagos state. But I have my Alma mata in Anambra state and they've been inviting me to come help them. In my days in school, we had about 7 hostels, but now, they have about three hostels and the zinc is already caving in. I've tried the much I can but I can't just do it alone. I need a body, a platform like the one Lion's club provides to reach out to them.
Within my state also, I have a mini NGO that I run for widows and orphans to help them start a trade. Though some of them are successful in business, but they are not enlightened,. I wish to have an evening school within my alma mata so that the women can write and sign their names. I thank God that my request has been approved by my district governor.
You are a woman who can multi task, how do you do it?
I think honestly, that whatever you set your mind to do in life, you can do it but you have to plan. My time management is active although sometimes, it fails because as you know, our people don't keep to time in the name of African time. Every day, I draw my itinery but sometimes there are some emergencies that I have to attend to urgently. But if it is something that I have to postpone, I'd do so.
As a person, what is fashionably acceptable to you as elegant?
I have always seen fashion as something that has to do with the individual personality. Your personality will dictate your style. I don't believe in trend. I'm more of a classic person. But I believe as a woman, one should dress modestly and not wear something that would expose your body which seems to be the trend now. Also, you have to consider your background, where you come from and what you stand for. For those who are contemporary, it's up to them.
What appeals to you?
I think that each occasion dictates what you wear. If you are dressing for work, they should show some seriousness, you can't dress up in the day wearing some shiny dress or diamonds for work. I think you dress according to the occasion which is what I do although there are people who like to be flamboyant in overboard colours. I am a conservative person.
Have you had one of those bad fashion days?
I am a very meticulous person. If you invite me for an occasion, I'd call you and ask you what the dress code is. In case I'm not able to call you, I'd dress down and take along whatever would highlight my dressing. I might put a good jewellery in the bag if I am under dressed so that if I get there and find out that it is a heavy party, I'd highlight with my jewellery. It is better that way than appearing at a small event overdressed.
As a wife of a public officer, does it put a pressure on you how you dress when going out?
I try to be myself and not live on edge. Yes, as the wife of a serving senator, I have to comport myself well when I go out and adhere to protocol but I don't live on edge.
How would you assess Nigerian women in terms of development?
I think women are doing well in all spheres, media, business, ministry and the home front despite the hassle and bustle. There is no doubt that Nigerian women have done so well. They have really proven the power of womanhood, the emblem of patience, hard work, the woman behind the home, helping in government. They've been part of nation building. That is why I believe that Dame Patience Jonathan has done well by coming out to create awareness for women in the dark for them to come out and participate in election by asking government to give 35% affirmative action to women to help boost image of women in the political sphere. We've had women like Okonjo Ieala, Dr Dora Akunyili and other such women who have helped to prop up the image of women. In honesty, I think women have really come of age