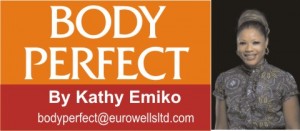 "Poor nutrition ultimately changes body chemistry. The immune system can't defend your body properly when biochemistry is altered. It can't tell its own cells from invading toxic cells and in confusion, may attack everything or nothing. YOU ARE WHAT YOU EAT."
Cancer develops when changes to DNA, nucleic acids that are the basis of hereditary and contain the genetic blueprint, restart in the production of malignant cells that replicate but are not controlled or killed by natural defence mechanisms in the body. Indeed, cancer is as a result of DNA "gone bad'.
Cancer cells are normal cells that have been altered by a chemical or other enabler that allows the cells to survive but without the safety controls of normal cells. Cancer attacks when immune defences and blood health are low.
CANCER IS REACHING EPIDEMIC PROPORTIONS
New, sad statistics show that more people will get cancer if prevention is not preached, instead of cancer treatment. More and more people are being treated for cancer and more are newly diagnosed each year.
Diet improvement is a key in battling cancer, because up to 40% to 60% of cancer risk is determined by your diet choices; percentages like these mean good food choices could have helped prevent new cancer cases. Nutrition deficiencies accumulate over a long period of five years of too much over-processed food, trans-fat and red meat; entrenched habits of too little fresh fruits and vegetables eventually leave our bodies with very little to protect us.
Hormone-driven cancers like ovarian, breast, uterine, kidney, bladder, prostate and colon cancers are closely related to the kind of protein and fat we eat; especially protein and fat from meats and oxidized fats from junk foods and fried foods. Alcohol abuse, too much sugar and barbecued meat can also be traced back to cancer development.
Your diet is your major weapon against cancer; foods can either promote or prevent the disease. Whole food nutrition allows the body to use its built-in restorative and repair abilities. A healthy diet can intervene in cancer process at many stages: from its conception to its growth and spread. Even if your genetics and lifestyle are against you, your diet may still make a tremendous difference in your cancer odds. For example, certain body chemicals must be "activated" before they can initiate cancer. Food can block the activation process; anti-oxidant foods can snuff out carcinogens, nip free radicals (cascades) in the bud and even repair some cellular damages.
Certain foods accelerate body detoxification and prevent genetic run of cells, a prelude to cancer (a major reason detoxification is emphasized as part of cancer control).
Healthy food chemicals in cells can determine whether a cancer-causing virus or a cancer-promoter like too much estrogen will turn tissue cancerous. Even after cells have massed into structures that may grow into tumours, food compounds can intervene to stop more growth; some actually shrink the patches of pre-cancerous cells.
Although, far less powerful at later stages, diet can still influence the spread of cancer. Wandering cancer cells need the right conditions to attach and grow. Food can either foster a hostile or a favourable environment; so even after cancer is diagnosed, the right food may help prolong your life.
The more fruits and vegetables you eat, the less your cancer risk from colon and stomach cancer to breast and even lung cancer. People who eat plenty of fruits and vegetables and detoxify themselves have half the risk than people who eat few fruits and vegetables.
FOODS THAT PROVIDE PRIME CANCER-FIGHTING NUTRITION
1. Vitamin C, Fruits and Vegetables: Citrus, tomatoes, pepper and greens offer antioxidant protection and neutralize cancer-causing free-radicals.
2. Yoghurt and Active Culture Foods: Help neutralize carcinogens and de-activate enzymes that allow body substances to turn to cancer.
3. Anti-Oxidant Foods: Oolong Tea, wheat grain, yellow, orange or green tea, olive oil etc.
4. Fibre-rich Foods: Fruits and vegetables and whole grains
5. Phyto-chemical Foods: Help breakdown carcinogens and remove them from the body e.g. cabbage and cauliflower.
6. Folic Acid Foods: Fish, sunflower seeds and citrus fruits are crucial to DNA synthesis, so normal cells don't turn cancerous.
WATCH WORDS FOR CUTTING RISK
1. Improve your diet.
2. Reduce intake of fats and sugar.
3. Reduce intake of red meat.
4. Keep your immune system strong.
5. Detoxify and cleanse your body; this prevents the genetic run of cells (a prelude to cancer).
6. Exercise regularly.
PREVENTION IS ALWAYS BETTER THAN CURE. BE PROACTIVE.
HAVE YOU HAD YOUR BODY PERFECT HEALING & CLEANSING COCKTAIL TODAY? IT CONTAINS CANCER-FIGHTING HERBS AND SPICES.