By Sola Ogundipe
IMPROVING the rate of   exclusive breastfeeding in Nigeria is at the front burner as  the World  Breastfeeding Week kicked off weekend in more than 170 countries.
Improved breastfeeding of babies in the country is expected to save at least 15-20 percent more children in the country while up to 1.5 million children under five would be saved every year.
Breast feeding rates dropped from 17 percent in 2003 to 13 per cent in 2008 according to the 2008 National Demographic Health Survey (NDHS).
Already, the Federal Ministry of Health is engaging services of Faith-based Organisations to push the importance of exclusive breastfeeding within the first six months of life.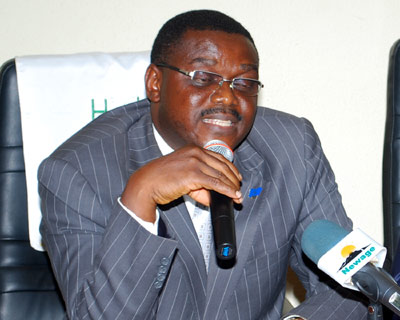 In a statement to mark the 2010 WBW, the World Health Organization (WHO) reiterated its call for implementation of the 10 steps to help mothers breastfeed successfully and improve their babies' health and chances of survival.
Dr Elizabeth Mason, Director of WHO's Department of Child and Adolescent Health and Development  estimated that around 35 percent of infants aged 0- 6 months are exclusively breastfed in the world today.
"But if all babies and young children were breastfed exclusively for their first six months of life and then given nutritious complementary food with continued breastfeeding up to two years of age, the lives of an additional 1.5 million children under five would be saved every year."
The "10 Steps to Successful Breastfeeding" were developed by WHO and UNICEF to ensure maternity services are providing the right start for every infant and the necessary support for mothers to breastfeed.
The check-list is used by hospitals in more than 150 countries and includes a written breastfeeding policy  routinely communicated to all health care staff, training  all health care staff in the skills necessary to implement this policy, informing all pregnant women about  benefits and management of breastfeeding and helping mothers initiate breastfeeding within half an hour of birth.
Others are: Showing mothers how to breastfeed and  maintain lactation even if separated from their infants, giving newborn infants no food or drink other than breast milk unless medically indicated, practising "rooming in" – allowing mothers and infants to remain together – 24 hours a day, encouraging breastfeeding on demand, giving no artificial teats or pacifiers  to breastfeeding infants and fostering establishment of breastfeeding support groups and refering mothers to them on discharge from the hospital or clinic.
"Increasing breastfeeding rates is a key component of the plan to improve infant and young child nutrition," says Randa Saadeh, Coordinator of the Nutrition in the Life Course unit at WHO. "A renewed effort to make more hospitals 'baby friendly' has the potential to give millions more babies a healthy start in life."