By Gbenga Oke
Chief Solomon Edebiri is the Chairman of Peoples Progressive Party, (PPP) and former governorship aspirant in Edo state. In this interview with SATURDAY VANGUARD, he highlighted some areas of importance President Goodluck Jonathan should concentrate in the next few months.
He also bares his mind on the Niger/Delta region, Goodluck Jonathan's presidential ambition and zoning. Excerpts:
How will you describe the political scene in the country now that President Good luck Jonathan is in the saddle of power?
There is no doubt that on May 29th 2007, Nigeria truly began its march to the much demanded civil rule and with the election of Umaru Musa Yar' adua and Goodluck Jonathan as president and vice president respectively.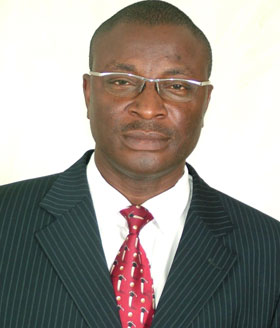 The challenges presented by the ill health of the president saw democracy at risk and the continuity of one Nigeria was also a big challenge. The maturity displayed by the National Assembly was indeed something to appreciate as all efforts by the anti progressive groups to get them to impeach Mr. President failed. We must remember the fact that in the face of all these, Jonathan was still loyal to the former President even after his demise.
He is an instrument of unity, progress and peace and I will say that Nigeria centainly is lucky to have him at this time. Now Nigeria has a chance to move forward or break depending on the vision and aspirations of our dear Goodluck Jonathan in whose hand Nigerians might find the goods if they are lucky. Nigeria struck Oil in 1956 and got independence in 1960, the year we gained political and economic independence (economic independence in quote).
By October 1st, Nigeria will be 50 years in freedom and 54 years we struck black gold, in 54 years Nigerians have lived in pains, poverty, hopelessness and these have all given ways to frustration which in turn gave way to anarchy, resistance and militancy.
Having talked about the discovery of oil in Nigeria, will you say Nigerians has benefitted from the oil produce?
Across the land both South and North, you will find deplorable infrastructure, there are no good roads, there has been no real evidence of the existence of the black gold neither the attainment of political and economic independence.
To some of us who are from the progressive triangle, it is obvious that it has been due to lack of purposeful leadership that we have been punished over the years with leaders who lack the interest of Nigerians at heart and Umaru Musa Yar'Adua that carry traces of human feelings and love lacked good health to carry out his intention for the country.
Therefore we believe President Goodluck Jonathan must form a man riot squad to address major issues of that presently affects the nation.
What are those areas of importance you will expect President Goodluck Jonathan to focus on for now?
It is not because I and the President are both from the Niger Delta region that this Niger/Delta issue bothers my mind, but because we are both Nigerians who have witnessed the effect of the oil discovery and will agree that it has not benefitted the people who suffer the effect of the discovery. To the region, it has been a negative effect.
I know so much has been said about the region, but I suggest President Jonathan needs to depoliticize the development program, the amnesty program and award contracts to companies that will deliver quality jobs in good time.
The region is in a hurry to rise from its fall, to grow in terms of infrastructure, human development and only fit purpose companies that can deliver the result under the supervision of non politically minded team should be awarded contracts. Also, President Jonathan needs to urgently look at the epileptic power supply that is ravaging the country presently.
I salute Mr Presidents decision to allow states to generate power supply, but there is need to totally deregulate the power sector and set up a regulatory authority to oversea the activities as it is being done in the telecom sector as this will bring about a perfect solution to the power problem.
What are those other areas you earlier stated at the beginning of the interview that should be of importance to Mr President?
The education sector in this country is on the brink of collapse and something needs to be urgently done about it. Our educational system need to be regulated and if there is adequate current regulation, then we need to review it and also work on the monitoring system.
Our educational system has been bastardised, quality has dropped beyond pardonable level, people are now employing Nigerians from abroad due to sound quality training and dependable certification they have been given. So, there is need to take a comprehensive look at this sector and make a change.
Also, the security situation in this country is worse and lives are no more safe, the entire nation has been taken over by armed robbers, kidnapers, assassins and lot more of criminality. People are aware that in Benin city, we have to resort to traditional means to address the menace after the government has failed to combat crime and this method seems to be working in Benin.
This shouldn't have been the approach if government have answers to criminal problems in this country. I believe we can make the streets safe for our citizens, they should be able to walk without fear. I believe the police certainly need support and the introduction of state police may not be a bad idea. Another area of importance I think President Jonathan should focus is the area of health.
It is sad that any complicated illness is taken abroad for treatment due to lack of standard medical facility in this Country. People now even go to Egypt, India not to talk of Europe and United States. I urge Mr President to invest the nations resources in building one of the best hospitals in the world.
We can import experts to join the ones we have and pay them. In addition to your doing this, we can strengthens the existing teaching hospitals to have the capability to deliver top class medical services in this country.
Lastly, I urge our President to act fast on the present state of our airports in Nigeria. I am sure if our President travels through our airports in this country, am sure what he will discover will shock him. I have traveled through so many airports in the world and so many in Nigeria.
If you travel through Abuja International airport, our new MMA 2, Port Harcourt International, Yola, Calabar, Owerri, Kaduna, Benin, Sokoto etc, these airports are a disgrace to an oil rich nation and these airports needs complete overhauling. So, as a matter of urgency, President Jonathan needs to urgently look into all these sectors and something tangible done because there is limited time.
Whether President Jonathan will contest the 2011 elections or not has been a bone of contention among the Northerners and Southerners for some time now. What is your assessment of that development and as a member of opposition in this country, do you foresee electoral reforms been delivered before 2011 election?
I know sincerely, so much has been said about the 2011 elections and whether Mr. President should contest or not. I dare say that this should not form part of Mr Presidents agenda for now.
My advice for President Jonathan is to get busy with the business of building a solid foundation for a stronger and united Nigeria. I personally do not care if he contest or not, the zoning policy is a PDP arrangement and it is up to PDP members to either respect it, keep it or disintegrate it.
As long as it is not a constitutional matter, it is up to PDP. But Mr. President must be mindful of how to manage this situations so that we do not allow the principle and policy of one party to disrupt this nation. We must allow this ship to sail and berth on the shore side.
But basically, I wish Mr President could concentrate more on reviving the power system, the electoral reform, conducting a credible election, improving on security, guaranteeing quality of life, improving the image of Nigeria globally, improving our educational system and lots more.
If it is the will of God that he should contest and become the next President, it will surely be so, but he must remember how he ascended to this position, it can best be described as an act of God.
So, he should not allow sycophants to distract him for their selfish reasons. On the choice of Jega as INEC chairman, we must appreciate Mr President for picking Prof Jega as the INEC chairman. From his pedigree, he is a man that can be trusted, but we must realize that Jega is made of flesh and blood, so he needs the instruments of the law to perform.
We must not allow INEC to be filled with partisan commissioners, the electoral reform sail through and should be a priority right now and must be fixed to the satisfaction of Nigerians before the next election will be conducted.