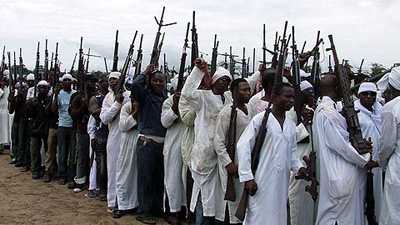 By Dayo Johnson
AKURE—MINISTER of Niger Delta Affairs, Mr. Godsday Orubebe, yesterday, said that 13,000 trained ex-militants would be sponsored to read regular courses in higher institutions within and outside the country.
Orubebe who was inspecting projects being executed by his ministry and the Niger Delta Development Commission in the oil producing areas of the Ondo State, said the training would be done in batches.
He said: "Very soon, youths will be sent to various institutions in Nigeria and outside the country for training, to acquire various skills that would make them useful in the society.
When we train them, we would provide packages to make them self employed. In the next few months youths in the Niger Delta will be productively engaged in productive activities."
Foreign experts
Orubebe said the government involved the foreign experts in their training to give them the best instructions and knowledge that would stabilize their minds for positive thinking, adding: "The amnesty programme is also on course.
There are little challenges which are ordinarily expected when one is trying to experiment with a system.
"Over 20, 000 youths embraced the programme and it is not practical for all of them to be trained at the same time. Those already trained would be sponsored to read regular courses at various institutions within and outside the country."
He explained that the government wanted to provide institutions that would train the youths in various skills particularly in the oil and gas, maritime, information technology, tourism industry, and other related trades.
The minister said: "The work had taken off at the skill acquisition centre and government is satisfied with the commitment of the various communities at Obubra that supported the contractors handling various construction works there."
On the recent protest by ex-militants at the Federal Capital Territory, Orubebe said: "The ex-militants who protested against the alleged slow pace of the amnesty programme of the Federal Government in Abuja recently were not among the 20, 000 youths who were registered before the expiration of the grace period for the submission of arms last year."
Subscribe for latest Videos