By Ebele Orakpo
The notorious weekend traffic jams in the Lagos metropolis seems to be subtly creeping back after a forced absence. Traffic along the Egbeda – Iyana-Ipaja axis in the Alimosho area stretched for over one kilometre and nobody seemed to know the cause. Restless commuters were urging the driver to make a detour and rejoin the main route later so as to avoid the heavy traffic and save time and fuel.
The driver obeyed but alas, it was a bad decision as every side road he entered was worse than the previous one. Parties were going on with vehicles parked on both sides of the road and party-goers spilling into the street, leaving a very narrow path for moving vehicles.
"Parties on the streets again? Why do we find it difficult to obey simple instructions meant for our good? For heaven's sake, I thought the Lagos State Government had banned street parties? asked Tonia, visibly angry.
"O sure! A few months after Gov. Fashola came in, all the nonsense stopped because there was heavy penalty for offenders. I am surprised at what we are witnessing here. I feel that if you can afford to host a party, then you should be able to make provision for a venue. If your compound is not big enough, you pay for a hall. But under no circumstance should someone close an entire street because he is hosting a party. That was what the Governor said at the time and people complied but it seems we are going back to square one," said Uche.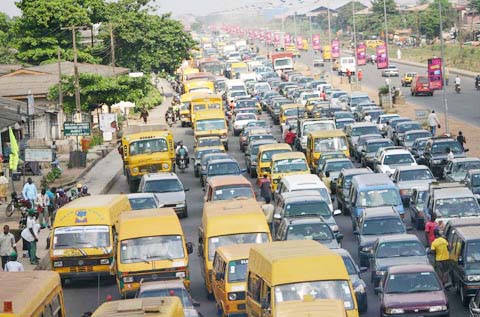 "But if you've noticed, unlike what obtained in the past when entire streets are closed and canopies erected right in the middle of the street, this time, they don't close the streets technically, the party only spills into the street so traffic can still flow, howbeit at snail's speed," said Tony.
"It's annoying. Why should we be made to spend the whole day on the road because some guy thinks he needs to show off his wealth? My landlord organised a big party for his daughter who graduated from fashion school. He slaughtered two cows for that purpose and there was more than enough to eat and drink for everyone. But the sad reality is that the poor girl is still at home today almost two years after because she has no money to open her own shop," stated Ufuoma.
"Please don't exaggerate, two cows? Come on," teased Tonia, to which Ufuoma replied: "It's no joke. That is the truth and it can be confirmed."
"That is foolishness in the highest degree. Couldn't the price of the two cows been enough to set up a decent shop for the girl?" asked Tonia.
"I think the government should step in once again and call them to order. They feel government has forgotten about the law. If nothing is done now to contain this, before you can say Jack Robinson, the problem will be back with a vengeance. Remember what it used to be before Fashola's government banned it," said Uche.
"I don't understand why full grown men and women would want law enforcement agencies to use cane on them before they can obey simple rules that are meant to guide them. Some people take delight in breaking laws. Even traffic lights are not obeyed. Some drivers would always want to run the red light unless mobile policemen or officials of the Lagos State Transport Management Agency (LASTMA) are around; that is when you see them obey traffic light. It's sad," lamented Tonia.
Said Nike: "In as much as I am not against people partying but it should be done responsibly. Someone had said it is a way of relieving stress, agreed, but they should not stress up other people in the process of relieving their own stress. Stress is a silent killer."