Argentine Coach Diego Amando Maradona is banking on two things that would bring him luck to dislodge Nigeria when they play in their group B clash at the Ellis Park Stadium in Johannesburg.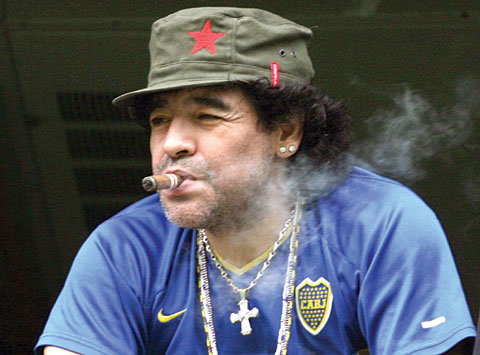 Maradona says that the first of the things he is banking on is his grandson, Benjamin, son of Sergio Aguero, one of players Maradona is depending on to beat Nigeria.
The second in line for his luck is his rosary beads which clings around his waist even in training. The man who is so popular in South Africa said that his rosary has not failed him in the past when he was playing.