By Jemi Ekunkunbor
Following the incessant strikes in the nations universities, Monsurat Adebayo as she was then known, left Nigeria after two years at the University of Jos to go complete her education abroad.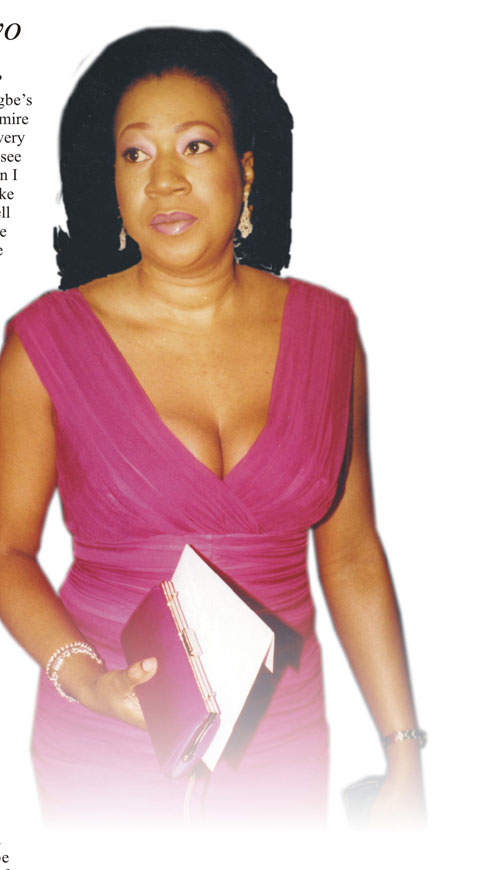 At St Francis College in New York, elegant Monsurat, majored in two courses Aviation Administration and Business.
A few years ago, she returned home not to pursue a career in aviation but to follow her passion, Fashion designing. Her label, Monash is currently making waves. In this encounter at her Lekki home, she tells how it all started and more.
How did  it all start?
It actually started as a flair. My friends call  me fashionista and when they have any fashion related problems, they just thought I had the answers. As a student in the USA, when I came home on vacation, I'd design clothes and when I get back to America, my friends would want to take it off me. So they encouraged  me to make for them to buy.
I did that for a couple friends and they said, "why don't you do that as a business?  A few years ago when I moved back to Nigeria, I was looking for a job and a few people I approached said they can't pay me.
And not wanting to be idle, my mum, sisters and friends again convinced me to start making clothes. But I wasn't sure I could deal with chasing Nigerians all over for money. But because of the passion I had, I decided to give it a try.  This was a little over two years ago and its been so overwhelming and amazing.
Why did you not pursue a carrier in aviation?
Even before I moved back to Nigeria, a lot of  people discouraged me because most of the people in my class had started working as engineers in the airline industry there.
But because I was a foreign student, I needed to graduate before I could proceed and that will mean coming back to Nigeria first to renew my student visa before anything else. Most of my friends went ahead to Flying school but I never did because everyone was like, how many female Nigerians do you know who are pilots? And after all the expensive training you are just going to end up in the kitchen.
So I decided to take another major in Business as a back up so that if the aviation doesn't work out, I'd have something else to fall back on.
In  what way did your Nigerian and American background affect your designs?
One thing I really appreciate in the fashion industry right now is that a lot of people are really exposed and they are adventurous with clothes. I am very adventurous myself. I can wear anything as long as it looks good on me and it doesn't look tacky. I give my honest opinion to my clients when they come to me and its up to them if they still decide otherwise. But so far so good, I really appreciate the fact that people don't look at the fashion industry anymore the way it used to be.
You don't have to cover up as long as you are not looking too tacky, you are not revealing too much. I think its fine to show a little bit of cleavage or whatever that you feel is your asset as long as it looks good on you. I wear short dresses. Fashion is about my mood. I can wake up today and feel like covering up and tomorrow do another thing.
What would be stylish for you?
Style is about fit and carriage. If you can carry it, then you are stylish.
Do you  have any woman that represents that for you?
I saw Grace Egbagbe's pictures and I really admire her. I think she has a very nice body. Every time I see her, I say definitely when I grow up, I want to be like her. She dresses very well and she is not shy. She carries herself well, she doesn't cover too much neither does she exposes too much. She does everything in moderation and it looks good on her and that is what I call style.
Are there labels that you  like?
I like a lot of designers in Nigeria. I love Lanre Da Silva, I love Tiffany Amber. I love Missoni, I am a fan of  John Paul Guiltier, Missonni. But I could find a good outfit with any designer. It depends on the season, the style and fabric.
Trends come and go which one trend did you like?
I don't really go with trend I must tell you. Sometimes I feel I am old fashioned, maybe classic. Anything goes for me whether its in season or not. It's all about comfort for me. I am a very stylish person but I don't go with trend. I have clothes from like 20 years ago and people still compliment me when I wear them.
How would you assess the fashion industry right now?
I am so very excited about where we are going. We can compete anywhere in the world.  People are embracing fashion and appreciating the industry. Both the old and young are fashion conscious that is why I haven't given up.
Is there something we don't do right?
I think customer service has a lot to do with the downfall of a lot of businesses. We need to be more professional. I don't know if it's the customers or the business owner themselves because sometimes, you are very nice and then you have people come take advantage of that and disrespect you.
Between clothes and shoes which do you like?
I love everything that makes me elegant, beautiful and different and that could be shoes, bags, jewellery.
Have you had one of those bad fashion days?
Yes.  For me,  I'll be more comfortable overdressed than  underdressed.