By Uduma Kalu
Africa's leading poet, Professor Niyi Osundare, recently criticised the Association of Nigerian Authors (ANA) led by the chairman of the National Colleges of Education Commission and former Education Minister (State) Dr. Jerry Agada as behaving like a political group.
But Agada, through his national secretary, Hyacinth Obunseh, in this interview, rejects Osundare's appellation, with details on ANA's activities. EXCERPTS.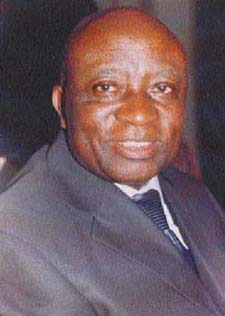 What's your reaction to Niyi Osundere's charge? Do you think much politics is in ANA now? Are politicians now favoured to get ANA Presidency?
Professor Niyi Osundere is a foremost writer, an elder statesman in ANA and Nigeria and one writer we have so much love and respect for.  We do however believe he was misquoted, or quoted out of context, if you wish. There are not many core politicians in ANA today nor have they taken over the ANA Presidency.
Take a look at  the records. In 2006, it was Dr. Wale Okediran and Emman Shehu who contested the office. The same pair contested same two years later. The next election, it was Dr. Jerry Agada, who is first and foremost a teacher before anything else, with Alhaji Yahaya Dangana. Before all these we had Odia Ofeimun, Alhaji Abubakar Gimba and Professor Olu Obafemi. So, the records stand straight and upright. No, politicians have not and cannot take over ANA. We will not allow it.
What is your government vision? Less is happening in ANA, no reaction to national issues, confabs, creativity, government/writers palely.
Thank you for this. I believe it is here that so many people misread this administration and our policy direction. There are two things you need to know here. This is a new administration that has to settle down properly, put its house in good order, put things in their right perspective and so on.
The other issue is people thinking that ANA must be and be seen to be confrontational for government to be relevant.
This administration does not agree with that. We believe in constructive engagement. We have been in touch with government at various levels. Talking about creativity fora, you can be rest assured that we have several such in the kitty just now.
To start with, we will have a drama workshop in Keffi, Nassarawa State later in April; we will be celebrating fifty years of the writings of the literary icon, J.P Clark, through an international colloquium in June and we are organizing a Children's Literature workshop in November. This is just a tip of the iceberg.
What are your plans for the much awaited writers' village?
Aha! The writers' village. There is so much happening there. Although, we are still in court, we expect that the case will be dispensed with in the next two or three court sittings. We have laied out a detailed plan on the next stage. We will call an emergency congress to approve our plan and in a few months move into site. This administration is determined and has the political will to develop a good portion of this land that have been much delayed.
Any plan for writers abroad and home to meet?
Frankly, at this time there is no such plan, because of the huge resources that would be involved in such a projects execution. We will however continue to invite our colleagues abroad, occasionally to events here. What we will however put before congress at the next convention is the question of foreign branches for ANA.  Britain , Germany , America , Canada etc.
How do you go about funding and accounting for funds?
Aha! The big question pops up! Funding has been the biggest problem so many administrations have had to tackle in ANA and we are no different.  We are facing the same problem now.  Our drama workshop would have held in March, but…… we get some funding from government institutions, and from the private sector.
Whenever we get funding for a project, and have run that project, we write the funding institution, giving an account of such funds. It does not stop there. At the convention, the elected Treasurer (ANA) gives a detailed account of funds that came in during the year and how it was dispensed. Even beyond this, there are elected financial officers,
(Treasurer, Financial Secretary and Auditor) who manage our finances and report to congress. Any ANA member has a right to see the record of accounts of ANA at anytime, with a three day notice to the Financial Secretary.