Irrigation farmers in   Katsina State have urged the federal and state governments to facilitate the establishment of markets and processing companies for agricultural produce in the area.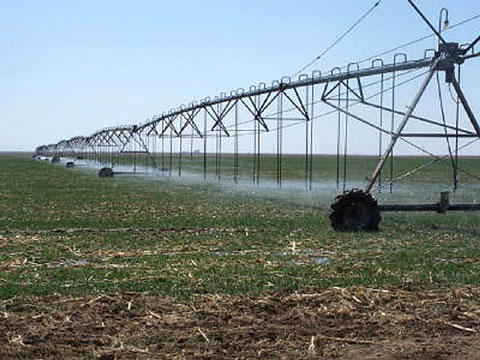 The state Chairman of irrigation farmers, Alhaji Salisu Lema, made the call on Friday in an interview with the News Agency of Nigeria (NAN) during a tour of irrigation sites in Funtua, Musawa, Malumfashi, Danja, Dandume and Kafur Local Government Areas.
He said the establishment of markets and processing plants at strategic locations would enhance increased production and assist in reducing poverty.
Lema explained that various crops and vegetables were produced in large quantities during dry season farming, and that such produce were being transported to different parts of the country.
He commended the state and local governments over the sale of subsidised fertilisers and other inputs, and urged them to increase the quantity of the commodity in view of the large number of farmers.
An irrigation farmer in Kafur Local Government Area, Malam Yahuza Masari, said the inputs supplied by the government were inadequate, as a result of which many farmers could not benefit from the allocations.
He noted that the absence of viable markets and processing companies had hindered growth in the sector.
Masari said most of their produce were perishables, adding that farmers had recorded huge losses due to the lack of storage facilities.
He said the situation could be reversed if appropriate markets and processing plants were provided by government in collaboration with the private sector.