By Philips Adefioye
Super Eagles striker Obinna Nsofor says  he is ever ready to do his best for the national team if chosen for the World Cup  irrespective of  who is in charge of the team .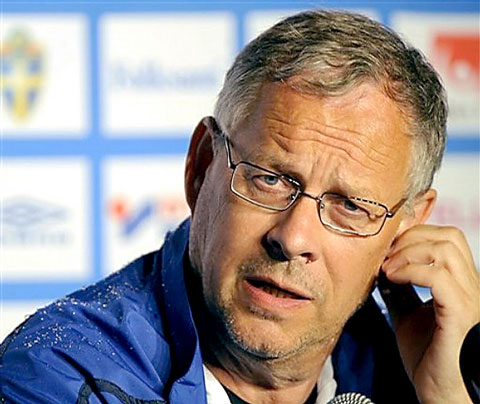 The former Inter Millan goal pusher said that with Lars Lagerback at the helm, he would make every effort to be counted worthy among those players who will make the final list for the World Cup in South Africa.
"Nobody will not like to play at the World Cup except we want to lie. Playing at the World Cup is an achievement and playing under Largerback will also be a story in one's career as a footballer.
We are going to put one hundred fifty percent effort in every thing we do as  players before any player can make the team. Coach Largerback knows Nigerian players who are doing well in Europe without being told and if a coach like him  is familliar with Nigerian players that means that we must work hard to be part of the World Cup," he stressed.
The Malaga striker hinted that there would be a different Super Eagles at the first ever World Cup on African soil compared to the one Nigerians saw at the Africa Cup of Nations in Angola, pointing out that there is nothing like a sure shirt but that only players' performance will justify their selection.
Meanwhile Hoffenheim Football club of Germany striker Chinedu Ogbuke Obasi has said that nothing would be taken for granted as the Eagles prepare for the World Cup because there are some Nigerian players in Europe doing well for their clubs, warning that only current form can guarantee a player a place on the list of Lagerback for the World Cup.
Subscribe for latest Videos