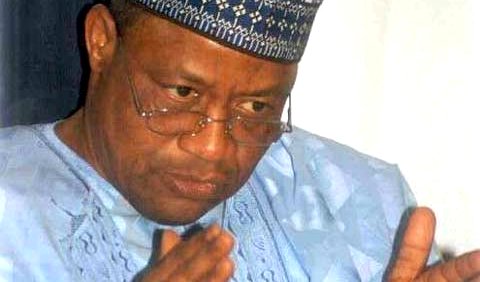 By Kenneth Ehigiator
Former Head of State, Ibrahim Babangida today challenged those accusing him of mismanaging the nation's resources during his nine-year reign to come up with proofs.
He also said he possessed the requisite experience to lead the country and give Nigerians the dividends of democracy, having earlier led the country as  a military head of state.
Babangida had been variously accused of wasting money that accrued to the country from oil windfall, in the aftermath of the Gulf war of the early 1990s, in excess of $12 billion.
The General , who spoke in an interview with newsmen at the Presidential Wing of the Murtala Muhammed Airport, Lagos, said it was not enough for people to make allegations, adding that what was important was for such allegations to be proven.
He described talks of his antecedents in office as mere distractions to his desires to contest the 2011 presidential elections.
He said:  "Antecendents are perceptions, the way we look at things.   If you call me a thief and you can prove it, you know what to do not to make noise about it, go ahead and prove it."
Asked under what political platform he hoped to actualise his presidential ambition should the Peoples Democratic Party (PDP) fail to give him the slot, Babangida said he would use two structures, namely the people and any other political party.
On how he planned to deliver the dividends of democracy to Nigerians should he get elected as the country"s next president, Babangida said:Â  " Nigeria is a cohesive entity, I have the requisite experience to make it possible."
He said he was still in touch with former governors thrown up during his diachical transition programme, adding that he hope to deploy their assistance to realise his presidential ambition.
"I am very much in touch with them; I still have good relationship with them and I will reach out to them.  But I do not know whether I will use them to my own advantage," Babangida said.