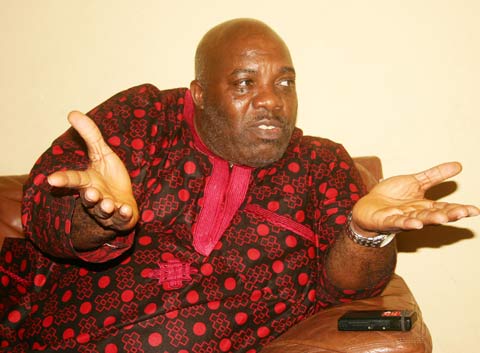 * Says I did not steal money
*Explains how NRC plotted to truncate June 12
He is a medical doctor but is more well known as a rambunctious politician. Massive looking Doyin Okupe could be a stormy petrel. You may not be sure of his weight but during the still-born Third Republic, when Okupe first served as Director of Publicity for the National Republican Convention, NRC, and later Director of Field Communications for the Bashir Tofa Presidential Campaign Organisation, he pulled some weight.
But he was deflated when the issue of June 12, Presidential Elections came about. Hear Okupe:"when we got to Port Harcourt for the meeting, Adamu Ciroma and myself were denied entry because we held a position that was against the party position. "Ciroma was a quintessential leader of the party and a lot of people who were inside felt embarrassed that a Ciroma was outside so they found a way to bring him in. I also insisted that I must be part of the meeting but they simply shut the door.
I just called my assistant and said I do not want to be part of this party any more. "Once we were on board the plane, I prepared my resignation from the NRC.  And to be sure that I did not change my mind, I gave my letter of resignation, in long hand to my assistant and said he should go and distribute to the media and before I got to my house, it was already in the media. "Some of my friends were crying on the phone insisting that I should not do this and some very senior citizens whom I had a lot of regards for also called on me to change my mind but by then it was too late." Okupe also makes some revelations on his discussion with former President Olusegun Obasanjo on the emergence of Umaru Yar'Adua as President in 2007. Excerpts:
By Jide Ajani,  Deputy Editor  & Anthonia Onwuka
Some say Nigeria is in a state of stasis; some  disagree and insist that we're actually moving backwards with speed.  But more importantly, the two agree that your former boss, Olusegun Obasanjo has brought Nigeria to this very sorry pass?
No! No!! I think I need to be very frank with you.  I don't intend to begin to speak for or defend Obasanjo.  I believe that Obasanjo is capable of speaking for himself. Technically speaking, I don't think you can put everything that has gone wrong in this country since Obasanjo left, on his head.  All over the world, people do not seem to have any grouse with leaders wanting to choose a successor.  So, if Obasanjo chooses a successor, who turns out to be a bad product, that may be providence; but I don't even think Yar'Adua was a bad product.
Yar'Adua just happens to be a man who became unfortunate but it just didn't work for him.
What people are saying is that Obasanjo knew this would happen and he knew what he was getting Nigeria involved in? That it was a booby trap.
If Obasanjo actually plotted this thing to happen the way it has happened, then Obasanjo must be a divine genius, believe me sincerely.  But I am quite satisfied with the response he gave. I have asked him one on one and quite honestly…
When did you ask him?  Recently!
No, this was about three years ago.  I asked him in the UK.  I went over to his hotel and over breakfast I asked him and told him that people were 'complaining that you picked this man (Yar'Adua)'. And he gave me some four or five reasons and that number one, I have decided (and this is part of what Obasanjo did not say publicly), that 'I have decided that Atiku will not succeed me'.
Atiku you know is a very powerful, effective and mobile politician, so he needed a strong political machinery that could stop him.  Since he was not the one contesting, the only way he could curtail the political prowess of Atiku would be to use a state governor who would now work with other state governors, especially with the control PDP has; so if the governors could deliver their states, then PDP and Obasanjo's candidate would win. He also said the party had decided and which is the basis of the trouble right now that the candidate must come from the North.
And then he asked me, he said, 'Doyin listen, of all the candidates from our party in 2007, which one of them was better than Yar'Adua in terms of pedigree and being financially prudent and in terms of loyalty and reliability'.  The question now is about his sickness.  If he was sick and his doctors say that his kidney transplant is successful and has been taken off dialysis, it means the kidney is functional, so the man was ready to rule.  But if infections and other things affect the kidney and he breaks down, that cannot be the fault of Obasanjo.
There has been talk about Obasanjo, being the one who enthroned a regime of impunity, without regard for the Constitution of Nigeria and that a President traveling out of the country and not transmitting a letter is a carry-on of that mentality?
I don't know about impunity.  What I know is that Obasanjo is a headstrong leader, whatever he wants to do, he will uproot any obstacle on the way to get it done.  In doing so, he may circumvent the procedure of due process, I agree.  But you see Nigeria is a country in a hurry of development and the time that a leader has is not really that much and if you're an aggressive leader you may not really be an Obasanjo but you will need to be aggressive.  For me I would rather have an aggressive person than have someone who is passive and would not achieve results.  That's my opinion.
With his aggressiveness, what did he achieve?
I've heard people talk and say the 'wasted eight years of Obasanjo', that for me is total hogwash except people have forgotten where we were coming from.  Obasanjo made a lot of strides and also made a lot of mistakes, I would admit. But on the average, only a mad person would say Obasanjo's regime was totally unproductive. First we were brought back from the brink of societal collapse; we had a strong leader; our description as a pariah nation was ended, our indebtedness to the financial institutions of the west ended, we became focused; we created the environment for business.  Between 1999 and today, the population of foreigners in Nigeria has increased, the private sector expanded.  You just can not say all that era was wasted.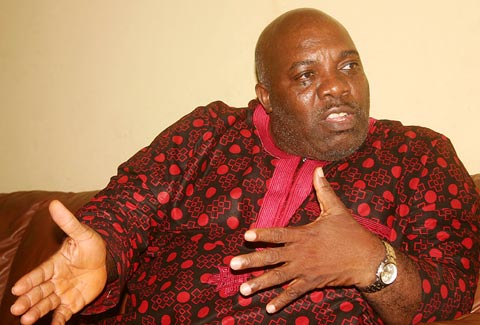 You can say all that you have said on the basis of expediency but the constitution of a country….?
(Cuts in) This is a country that, for over 30 years, was under military rule.  You can not tell me, apart from the funds meant for LGs in Lagos State that was seized, and the courts also said the action was unconstitutional, what else?
What about the budget that was never implemented, or the plethora of extra-budgetary activities of Obasanjo?
I will excuse those things.  When you have a government to run, you run it.  You can not say, for example in a situation of emergency you want to wait for approval, there is something they call anticipatory approval – you can always go back and meet the National Assembly.
Wait Dr. Okupe, was it not the same anticipatory approval that was used to nail Senate President Chuba Okadigbo by the same Obasanjo Presidency?
What is wrong with you Jide? Why are you so critical?  What is the doctrine of necessity all about?
But if you allow certain things to keep passing on the basis of this doctrine, at what point are we going to draw the line?
If you bring a man from prison or a man is just recovering from malady with bushy outgrowth of his hair, you do not start with scissors, you look for a heavy duty clippers to attack the hair first, after which you can then begin to use other more refined clippers for smoothening.
The point is that depending on your state of development, approaches would be different.  We had a strong leader like Obasanjo.  Just like a plane taking off, it uses maximum power to launch itself; when it reaches a particular height, it then engages cruise control. You can not use cruise control to take off. In 1999 we were on the runway and we needed to take off.
Later on you can then begin to engage the niceties of governance, starting from the bottom, you may be abrasive and then others will continue.  The Bible says somebody will come, clear the land, somebody will sow the seed, somebody will water, somebody else will harvest.  These people will do these things in different ways.
When the Obasanjo administration took office, you went straight with him to Aso Rock Presidential Villa.  What was the most shocking discovery made?
The most shocking thing that I found was the state of power – power in the sense that Kainji Dam had six generating units and only two were working and in 21 years, they had not been serviced.
Was it that they were not serviced or they were not replaced?
They were not serviced and budgets were being made every year for the same purpose.  Only two were functional.  The rail system had collapsed.  Things were at their lowest ebb, the morale of the people was low, the international community was frustrated.  And we had to battle with the issue of stability and that was why all military officers who had had political appointments had to go. Look, had those people been left in service, the latest problem we have would have easily allowed the military to come back.  These were some of the building blocks of that administration and which people can not see with the eye.
Look at what we have on ground now.  Obasanjo was never known to have transmitted a letter to the leadership of the National Assembly that he would be out of the country or whatever.  His protégé, Yar'Adua has continued the same culture of impunity?
I disagree, what is impunity.  I don't like the way you're using that word. The constitution leaves the prerogative of transmitting to the President.  Section 145 did not say the President shall.  I think you're wrong on that score.  It is only a situation that will mitigate his inability to perform the functions of that office.
An example will suffice here: No law compels a father to educate his child but every father knows that it is best to educate the child.  The framers of the constitution expect certain levels of compliance with the document?
There are certain things called norms and which responsible people are expected to do.
That is the point, responsible people. The framers of the constitution expect responsible conduct from the holder of the office of the President?
The reason why I'm discussing this issue is because you brought in Obasanjo. He never needed to handover.
What is it with this Obasanjo hangover and you'd said you were not going to speak for him.  While you worked with Obasanjo, certain things happened.  In fact, you were all over the place and suddenly, you were fired.  That story has never really been told, at least by you?
It has never been told by anybody.
I hope you understand where I'm coming from?  Some people said you stole money?
It was an abrupt end.  People said I stole money, money meant for journalists per day during a trip, that is idiotic – $200 per day.
Let me tell you, my stewardship in that administration was not too palatable to a lot of people both within and outside government.  I enjoyed so much closeness with the President that even that in itself was a problem and it created problems.  Some people even said I was usurping the powers of the Vice President and there were too many intrigues at that time.
There were also circumstances that I was made aware of later.  A caucus meeting of the PDP was held attempting to bring the legislators together with the Presidency and some legislators insisted that I had to be removed because I was said to be abusing them always.  I learnt that it was the Vice President who stood his ground that day that I was merely doing my job and that I shouldn't be brought in as part of the negotiations for the outcome of the meeting.
In any case, the Andy Ubas of this world never really came to the limelight until after I had left that government.  I think my leaving the administration was as a result of a major conspiracy and gang-up.
But this doesn't add up. You said Obasanjo was headstrong and strong willed, how come he buckled under pressure if it wasn't about money?
That is the story of life.  I was also very close to Madam Stella Obasanjo; my wife was also very close to her.  Till she died, she never told us what happened.  She said many times she had asked Obasanjo and Obasanjo refused to tell him.  Even Babangida said he had asked Obasanjo and Obasanjo never told him.  Babangida even told me that he asked Aliyu Gusau to go and ask what happened, no response.
Obasanjo and I are very close today and we talk often but we don't talk about it.  He doesn't talk about it and I don't talk about it. It's in the past for me and it is gone.
But when people like you keep saying things are in the past, the public has a right to know what went down?
This is a personal matter.
You were a leader of the National Republican Convention, NRC.  Your party, then, could be accused of being a major part of the conspiracy which led to the annulment of the June 12, Presidential elections of 1993?
That's a fact.  A fact because I was a principal player and so I know almost everything that happened because ultimately, NRC colluded with the military then to truncate the whole arrangement.
NRC was deceived into believing that the government of that era was interested in the political fortunes of NRC and that we made a mistake and another opportunity was going to be presented to us to correct our mistake.  It was said that they would reset the stage for us to contest a new election and that we would then be able to win.  I wasn't part of that.  I told my colleagues.
What actually happened?
We had elections on Saturday and on Sunday, Bashir Tofa, Ibrahim Mantu and myself had agreed even before the elections on Thursday in Kano that immediately after the elections on Sunday we must meet at the Hilton Hotel, Abuja.  Tofa arrived first, Mantu came in and I arrived last. We were all in Bashir Tofa's room in Hilton and please, what I am telling you is the gospel truth and God is my witness.
We checked out the results from all the zones of the country and we were very sure that we had lost.  Even Bauchi, Sokoto that we had thought we would win massively, it was just marginal.  We lost Kano to MKO Abiola and Tofa said what we should do was to congratulate Abiola in the light of the evidence we had before us and I was mandated to write the letter to the press conceding victory to Abiola.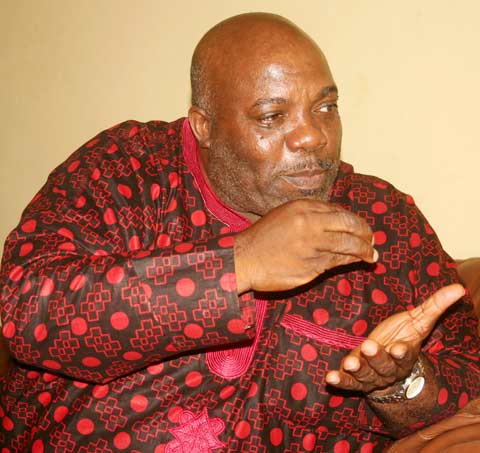 This was on Sunday?
It was between 5 and 6 pm.  I made them understand that I was no longer the publicity secretary of the NRC and that in any case campaigns were already over.  I was in touch with him and he was already on his way to the hotel so I said once he came we would prepare the statement together and pass it to the media. I had not finished the statement when the telephone in Bashir Tofa's room rang and he spoke on telephone for the next 30minutes.  He spoke in Hausa.  When he finished, he said he was sorry, that he had been speaking to some people and the idea of what we were about doing was totally wrong.
Did he make multiple calls or was it just that one call?
Just that one call and he spoke for half an hour and when he dropped the phone, his countenance changed and he said we had to drop the idea.  Mantu and I disagreed with him and we then decided that we would meet during the week in Kaduna. Mantu and I left Tofa's room and I told Mantu that this was a ploy by the military, that if we fell for it, we were finished.
What led to your resignation?
There were two reasons why I resigned. First we could not come to a conclusion that night because of that idea of not conceding victory.  We agreed to meet and reconvene in Kaduna – the state governors and a few party elders and leaders.  It was meant to be an exclusive meeting.  It was during the following week and the meeting in Kaduna was very hot.
The chairman of the party's elders caucus was Chief Fani Kayode.  When he got up and spoke against the idea of not allowing Abiola to rule, something happened.  Somehow, the Kaduna Chapter of the party had allowed all manner of people into the meeting room and the place was very rowdy.  These people booed Fani-Kayode and that angered me.  Here was a revered politician, chairman of our party's elders committee, he was booed, just as is the case now when some people have arrogated to themselves the power to speak.  It was becoming North Vs South.
I raised my hands to speak the chairman did not recognize me and I had to forcefully get up and mount the stage where the high table was, I grabbed the microphone from the chairman, Ahmed Kusamotu, I grabbed the microphone from him and said if I, Doyin Okupe can not speak or would not be allowed to speak at an NRC meeting, that meeting would not hold, so the chairman and Saidu Barda, the governor of Katsina, started going round to calm people down that they should let me speak and say whatever I had in mind.  Prior to that time, I had done some things bordering on thuggery which made everybody sit up but which I wouldn't want to disclose here.
I was allowed to speak, everybody kept quiet. Immediately I finished talking, Saidu Barda, who was pacifying people on my behalf that I should be allowed to speak, simply pulled out a paper from his babanriga and read the contents out as the resolution (laughter)
What was contained in the resolution?  And which resolution?  Was it of an earlier meeting or the one that had not even discussed meaningfully?
It was the resolution prepared saying the election was not free, that it was not fair, that the result was unacceptable.  It was a prepared resolution and it was carried.
Another meeting was then called for Port Harcourt. Before the Port Harcourt meeting, Adamu Ciroma had made a statement against the party position and it was published in the newspapers. Therefore, when we got to Port Harcourt for the meeting, Adamu Ciroma and myself were denied entry because we held a position that was against the party position.
Ciroma was a quintessential leader of the party and a lot of people who were inside felt embarrassed that a Ciroma was outside so they found a way to bring him in. I also insisted that I must be part of the meeting but they simply shut the door.  I just called my assistant and said I do not want to be part of this party any more.
Once we were on board the plane, I prepared my statement that I did not want to remain a part of the NRC.  And to be sure that I did not change my mind, I gave my letter of resignation, in long hand to my assistant and said he should go and distribute to the media and before I got to my house, it was already in the media. Some of my friends were crying on the phone insisting that I should not do this and some very senior citizens whom I had a lot of regards for also called on me to change my mind but by then it was too late.
Where you had a Fani-Kayode from the South West and a Doyin Okupe also from the South West, telling their party to accept a result that favoured an MKO Abiola, also from the South West, would you blame those people who booed Fani-Kayode in Kaduna, especially in a country like ours?

I'm a very unhappy man now.  I can understand this primordial sentiment in the early life of this country.  If after 50 years, if we are still at this same point, then I have very serious reservations about the possibility of the emergence of a true nation.
This Yar'Adua issue has also shown to you that whereas there are still a few people who believe that the constitution should be seen from the prism of the North, there are so many other people who insist that Nigeria should exist as a true nation.
At that time, like you said, maybe I would not blame them.  It is time for the political elite to agree on a consensus of where they want to take Nigeria to.
Your party, the PDP, is a wonderful party. While parties are looking for more members, your party went to town to de-register members?
That's an abnormality (laughs)
When you say Nigerian politicians should come together and agree, I don't understand what you mean. When you look at the damage the PDP has done to Nigeria and the conduct of other parties, how would you rate your party?
PDP has not shown good leadership, there is no argument about that.