By Ifeanyi Okolie
The National Council of Managing Directors And Licensed Customs Agents of Nigeria (NCMLCA), has mapped out strategies aimed at creating a constant liaison with security agencies in the country with a view to ensuring that the nation's gateways are tightly closed to arms dealers, drug peddlers and fake drugs smugglers.  To this end, the Association has selected a special team saddled with the responsibility of exposing the activities of all those involved in such  criminal act in the nation's border posts.
Clearing agents, as they are called, oversees the clearing and processing of freights at the Sea ports, Air Ports and Border Posts, all over Nigeria. They operate in various Ports and Terminals in Lagos, which include the  Tin Can, Apapa Port, Brawer, Seme and Idi-Iroko borders and even at the Airports  across the country.
Speaking with Crime Alert in Lagos, it's National President, Prince Obi Eze, narrated how  his association fought strenuously to forestall improprieties by smugglers asserting that some licensed agents have supplied information that led to the arrest of drug dealers and confiscation of large cache of arms both at the air and sea ports and border posts, where they operate.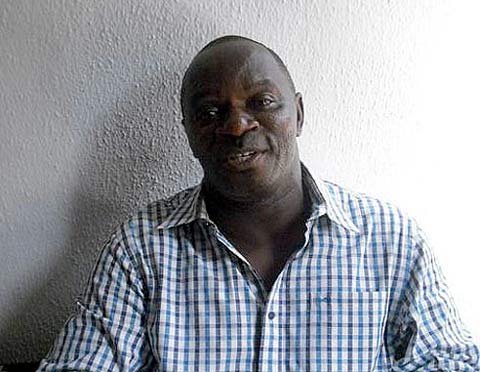 According to him, "In the course of clearing cargo from our sea and airports, including border posts,  during the process of examination of containers, if we suspect any container to be carrying arms and ammunition, we immediately report to the security who are present in the port or the directorate of Naval intelligence.  Any time we make such report, they move in and apprehend the suspects.   We try as much as possible to make sure that such goods don't come into the country.
"Yes,  we have been trying our best, because we are operators at the port.   We cannot close our eyes and allow wrong and harmful materials, or arms and ammunitions enter this country. We have to do this because we are at the gateway of this nation's economy and we must ensure that lives are protected"
On the issue of clearing agents who connive with smugglers to bring in contraband goods, he explained that the association has tried as much as possible to educate it's members on why they must not connive with any importer to import goods that are dangerous, or drugs.
"If you are found to have connived in any way with such criminally-minded importers, we will ensure that the law will catch up with you. And when we discover such, we immediately report to the authorities concerned so that such people will be apprehended, whether they are members or not.
However, we thank God that the education and enlightenment we have carried out so far are paying off tremendously.  It is because we do not compromise the prosecution of erring members, that is why most of them are afraid of getting involved in such acts.  So, it will be very rare for our members to get involved in such issues. Even with the advent of container scanners that detect items not declared in documents at the terminals,  I think it will be very difficult to get our members involved."
On the issue of terrorism, Prince Obi Eze commended government decision to introduce Electronic Cargo Tracking Note System which, he believes, will certify our sea ports safe and equivalent to international requirement.
"The exercise is such that any cargo bound for the Nigeria port or loaded in Nigeria and to be exported to any port outside Nigeria, has to obtain a cargo tracking note or international cargo document from the Nigeria Port Authority (NPA).  In other words, all the goods that come from China, Korea, Japan, Indonesia or any part of the world, which has its final destination in Nigeria, will obtain this electronic cargo tracking note from the representatives of the NPA  in which ever port of origin.  The essence is to provide safety and security to our goods.
"The idea of cargo tracking was an international concern.   In fact, it was initiated after the September 11 terrorist attack on the United States of America.   After that, there were international concern for protecting the people of any nation against terrorism. And cargo tracking is a veritable tool to prevent terrorist through our sea port. The exercise ought to have kicked off long in Nigeria, but we believe that the shipping companies and agencies have tried as much as possible to forestall the exercise just because of what they stand to gain.
"We are also aware that the Manufacturers Association Of Nigeria (MAN) have already kicked against it, because to  them,  it is going to add to the already high cost of shipment that has made importers avoid Nigeria to other neighbouring countries,  as it will be compounded if the cargo tracking charges are included.  But the NPA was quick to point out that, there is not going to be any extra charge to the shipping cost to the importers, because just as I said earlier, such charges has been billed into the existing charges.
All they need do is for the representative of the NPA to deduct such fund and take them to the nation's coffers.
"We also learnt that the name of the agency representing the NPA in all the ports is Transport and Port Management Agency System (TPMS) and they are already on ground, waiting for the take off of the exercise. We believe that it is for the security of the nation against terrorism.  In addition, since there will be no additional cost and we have been paying for it without knowing, I will enjoin every body to partake in this exercise so that we can keep our sea ports secure.