By Dayo Adesulu
The Administrator of Saint Francis Catholic Secondary School, Idimu, Rev Fr. Emmanuel Ugwejeh has called on governments to do everything in their capacity to hand over public schools back to mission, adding that the academic and moral decadence prevalent in the educational sector started when schools were taken over by governments.
He gave the counsel recently during the school cultural day celebration held in the school premises.
According to Rev Emmanuel, a Jesuit priest and master degree holder in Education Administration from Fordham University, New York, hinted that the educational sector in Nigeria is being run by wrong hands stressing that not until the government realizes this error and proffer urgent solution to revamp it, the sector will remain in a quagmire for a long time.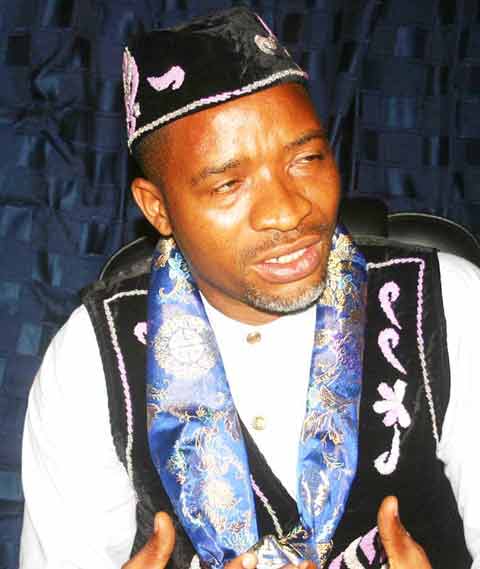 The Jesuit Priest noted that some states and the federal government have realized that government cannot run school all by itself. "As you can see, the Lagos state government has given back some of the schools it took over in the seventies- Holy Child, Saint Gregory and  Maryland Comprehensive.
All these schools have been handed over to Arch Diocese of Lagos to ensure qualitative education delivery," he said. He noted that the standard that was there when the government ran those schools was quite low; nonetheless, the standard has been restored in recent times. The Administrator however said that there should be partnership between the government and mission or volunteer agencies in order to achieve the desired objectives.
Explaining the genesis of Saint Francis Catholic Secondary School and the importance people place on mission school, the Catholic priest said that, starting a catholic secondary school was one of the conditions given by the head of Olorunfunmi's family who was the traditional owner of the land.
According to Rev Emmanuel, it was a tough request at that time because the Society of Jesus did not have men to really start the secondary school but however agreed with the condition before the land was handed over to the then Arch Bishop Olubunmi Okogie.
In January1991, the parish priest of Christ the King Catholic Church, an American Jesuit priest started the school single handedly with about sixty students and four classrooms block, but today it has become a household name in the area.
His words: In terms of quality and cost, we are there. Our cost is very little, compare to other catholic schools in Lagos. Besides, in terms of quality, we compete favorably.  For example, Ndukaife Justus, a former student who finished from Saint Francis Catholic Secondary School in 2003-2004 made a First Class Honours recently in Computer Engineering at UNILAG, the boy was so happy that he invited us to felicitate with him" adding that, it was due to the solid foundation he had from the school that propelled him to excel.
He recalled last year that the school was best in Cowbell Mathematics Competition for Senior Secondary Schools in Lagos. The School also represented Lagos State in the national competitions where it came first. "We are known for excellence as we are not satisfied with our achievements. Hence our motto is "Magis" the equivalent of more. If you have achieved the good, you will be tempted to say, I am comfortable here.
But we always go for more in order to get the best. We work hard for success and there is no room for students to cheat during examinations as teachers are not to come around student during exams. We pray and work hard as we strive for excellence in things we do, especially academy, moral and sports."
He pointed that in Saint Francis Secondary School, there are viable hands as there are teachers who were vice principal in Queens College and a vice principal in Federal Government College Ijaniki and other professional stakeholders that have brought a lot of experiences into the school. According to the administrator, when they employ, they carefully select the best hands, adding that there is no teacher in the school who is less than a degree holder even in the junior class.
Apart from people's qualifications, he noted that teachers must see teaching as a vocation and have the love of students at hearts. We pay attention to what they have read in the university and are tested in written exams with tough selected questions to proof their quality."
According to the Jesuit Priest, "there are scholarship opportunities for the best students in common entrance examinations as we give up to hundred thousand naira to such brilliant students which take care of books and other things."  He further said that the school has scholarship scheme for indigent students who do well in entrance exams but could not afford the fees.
This year, a SS3 student who could not afford the school fees has been allowed to go through without paying a kobo. We also have some form of insurance endowments scheme called, "lost of bread winner insurance." This implies that, in case the unfortunate happens to a parent who was a bread winner, the school takes charge of the children's fees. We have up to six children who are in such condition.
The Catholic Rev father, who dressed in native attire, noted that Nigerian culture has been eroded by foreign culture, adding that our children look comfortable with foreign culture. He said for us to forestall the lost valuable cultural practices, the school thought of having a day to celebrate our culture.
He lamented that most of our students do not speak their mother tongues any more saying that in Saint Francis School, Yoruba language is a compulsory subject, because it is the language of the land. Hence in Jesuit schools; we try to teach the language of the place. Because we observed that even the indigents are not doing well in their local languages. Is either, they are not interested in the language or they have not been exposed to it.