By Okey Ndiribe, Asst. Political Editor
Professor Tam David-West, a former Minister of Petroleum and a social critic insists that despite the amnesty programme, the adoption of the Niger-Delta Technical Report, is the way out. He spoke to Vanguard on telephone. Excerpts:
What is your assessment of the Federal Government's  implementation of the Amnesty Programme for repentant militants of the Niger Delta?
Why didn't  President Yar'Adua implement the Niger Delta Technical Report?  Nigerians have just been dancing to cosmetic issues. They would spend their time eating and drinking. Initially, they wanted to use Dr. Ibrahim Gambari, but that did not work. We are not serious in this country. It is either we have one Nigeria or we don't. It is either we adopt the con-federal or federal arrangement. We have more than 240 ethnic groups in this country. We have been doing nonsense.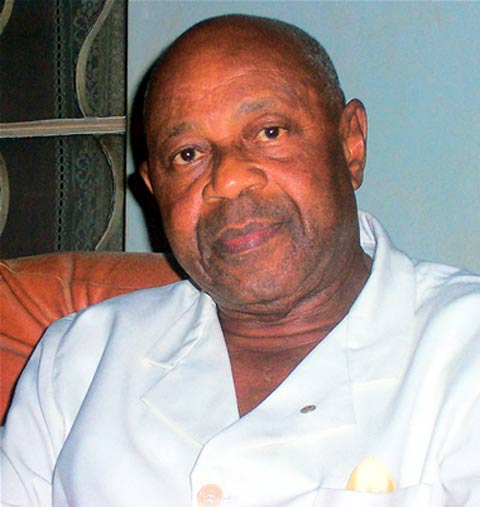 For almost anything that happens to us we  dance with  their coral beads and   hats. What they are doing in Niger Delta can't  be tolerated  in any other part of the country. Let them go and try it in the South-western part of the country and see what would  happen.  We are not serious. If you go back in history, they used to call the youths of these region who were  protesting against the injustice that has been meted to us as  terrorists. I told them that these boys are not terrorists but militants. I asked them how can these boys be terrorists? Retired Gen. Theophilus Danjuma recently announced that he made a profit of $500 million from one oil block alone.
What do you think is the way forward?
The way forward is adhering to sincerity and honesty. Let the governors, the people of  Nigeria  and all others who are involved in governance be sincere and honest. Let the Niger Delta people wake up.
Do you believe that if the Niger Delta Technical Report is implemented, it would be a way forward?
Yes, yes. President Yar'Adua doesn't  want to implement constitutional reforms and the Niger Delta Technical Report.  That is why he set up another review committee so that the members can go to eat drink  and waste time.
But now we have Dr. Goodluck Jonathan who hails from the Niger Delta region as Acting  President…
His appointment as Acting President is unconstitutional. It is only politically expedient, but it is constitutionally fouled. Did the constitution stipulate that the Acting President should be appointed based on the resolution of the National Assembly?  I want that resolution to be challenged up to the Supreme Court so that it would be thrown out.
What has been done is good only for a political purpose but it is not constitutional. There is no section  in the Constitution which provides  that the National Assembly should vote in order to elevate  a Vice-President to  the office of  Acting President. Go and read sections 144 and 145 of the constitution.
Former President Olusegun Obasanjo left this country numerous times during his tenure in office but never handed over to former Vice-President Atiku Abubakar for once; did anybody protest? Another issue I want to comment on is the statement made by the Government of the United States of  America  expressing  worry over President Yar' Adua's return to the country. My question is what is the business of the United States in the internal affairs of Nigeria? The Americans should shut up.
But President Yar'Adua has endorsed Dr. Goodluck  Jonathan  as Acting President….
Is that what the Constitution stipulates? President Yar'Adua only said that by word of mouth.
The constitution did not provide that an Acting President should be appointed by word of mouth. Are you not worried that President  Yar'Adua chose to come back to the country on the day of the Federal Executive Council meeting?
We in the south here just make noise while in the north they plan.  When YarAdua said Dr Jonathan could continue as Acting President, he ( Jonathan) should have requested for the mandatory letter that should be written to the Senate President and  Speaker of the House of  Representatives.  While Yar'Adua was away, he signed a budget,  so why can't he sign a letter?