Flying Eagles of Nigeria have drawn bye as CAF yesterday released the draws of the Under 20 Championship, Libya 2011, just as Nigerian referee, Ogunyamodi has earned his first international cap.
The preliminary round will see 48 teams in contention. However, due to the withdrawal of Ethiopia and Zimbabwe, Uganda and Namibia have qualified for the next round of the competition.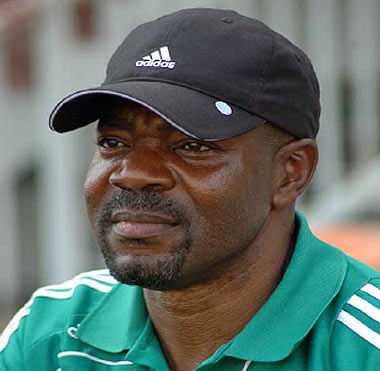 Nigeria and 17 other countries have drawn bye, including Ghana, Cameroun, Morocco, Zambia, Sudan, Egypt and Cote d' Ivoire.
Nigeria will make her debut in the competition in the week end of July 23, 24, 25 when she will host the winner of the match between Togo and Guinea.
If Nigeria scales that hurdle, she will come face to face with Zambia, who are likely to triumph over either Mauritius or the Comoros.
Nigeria's Bolaji Ojo-Oba will be the match commissioner when Togo host Guinea on April 17 2010.
Referee Ogunyamodi, 30, from Ondo State will lead compatriots, Baba Abel (Kogi) and Barau Auwala (Kaduna) to handle the match between Equitorial Guinea and Gabon on April 17.
Subscribe for latest Videos