Latest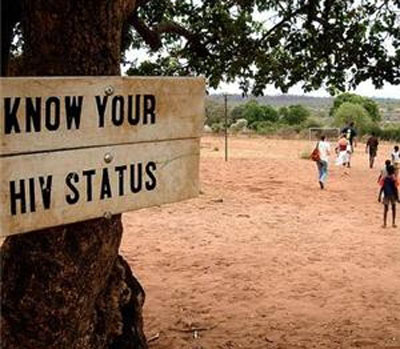 FOURTEEN out of the 2,109
Internally Displaced Persons, IDPs, screened for HIV in Yobe State, have tested positive to the virus. Following the screening carried out by the National Agency for the Control of AIDS, NACA, among those who tested positive were 10 in Nguru and four in Gashua, have been referred to Anti Retroviral Therapy, ART, at the Federal Medical Center, Nguru.
Project Coordinator, NACA, Dr Aminu Fikin, said the exercise which was designed to reduce and ultimately eliminate the risk of transmission of HIV in the state, covered Borno, Adamawa and Yobe states.
So far, 759 people in Nguru, 850 in Jakusko, 400 in Gashua, 400 in Yusufari and, 250 in Jajimaji have been screened.
Fikin said the IDPs were from Baga, Malum Fatori and Askira in Borno state, Michika, Uba and Mubi in Adamawa state and, Buni Yadi, Damaturu and Giedam in Yobe state.""The project was targeting 6,000 people, but, because there is no IDP camp in Yobe, most of the IDPs are staying with relations in individual houses in villages scattered across the state.
"We are also constrained by the difficult terrain to reach some of these villages" Aminu said." Rakiya Sherrif, a healthcare provider said intensive counselling was used to convince the IDPs to volunteer for screening.
"We had to provide some basic needs like treated mosquito nets, soap, detergents and other toiletries to woo them for the screening exercise, " she noted, saying most of those screened complained of assistance for food, beddings and clothing as their immediate needs and, there is the need for government, NGOs and philantropic individuals to assist these displaced persons.
Ibrahim Dankanawa, spokesman of the IDPs, commended the screening exercise but appealed for government aid with food, clothing, bedding and, other healthcare needs.
Hauwa Usman, a widow and mother of six, urged other agencies to emulate the quick response demonstrated by NACA, saying such quick response with food, clothes and beddings would substantially address the problems.
Read More →